64-bit CPUs seen bolstering possible 13" iPad notebook from Apple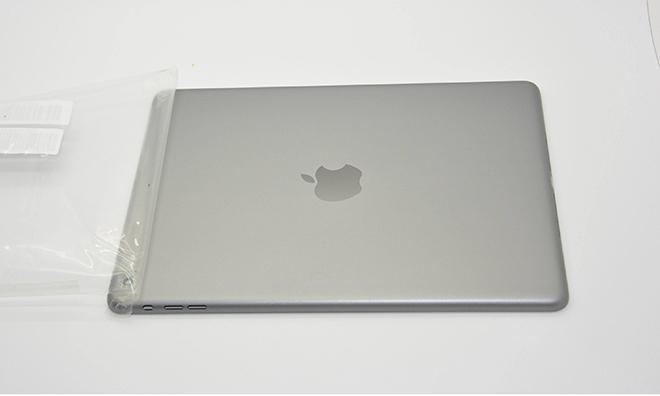 AppleInsider may earn an affiliate commission on purchases made through links on our site.
The decision to move the A7 processor and iOS 7 to a 64-bit architecture may signal the beginning of a strategy for Apple to build a 13-inch, notebook-style iPad, one analyst has speculated.
In a note to investors on Tuesday, Ben A. Reitzes of Barclays Capital argued Apple may be in the early stages of preparing the iOS ecosystem for a transition from handheld mobile devices to more powerful devices capable of replacing lower-end and ultraportable notebook computers, such as the company's successful MacBook Air. He believes a new product of this type could eventually supersede the 10-inch iPad and the iPad Mini as Apple's second-largest revenue driver behind the iPhone.
Reitzes suspects that the 64-bit A7 was released in this year's iPhone 5s in order to jumpstart development of 64-bit-optimized iOS apps that would one day be able to take advantage of more than 4 gigabytes of RAM — a requirement, he argued, for a larger-screened convertible iPad. The iPhone 5s features only 1 gigabyte of RAM, though developers are already taking advantage of the A7's increased performance to enable advanced audio and video features not possible with the previous 32-bit A-series processors.Ben A. Reitzes believes Apple's push for a 64-bit iOS, coupled with making iWork free for new iPad purchases, could be signs of a future iOS-powered notebook.
Choosing to make iWork free with every new iOS device purchase is seen as another sign that Cupertino is preparing to insert the iPad wedge further into the fracturing notebook market. Microsoft's Office suite has been conspicuously absent from Apple's tablet since the iPad's debut — though outgoing Microsoft CEO Steve Ballmer revealed on Tuesday that may soon change — and Reitzes thinks that iWork, as a free, Office-compatible replacement, will fill that gap.
Such a product is needed to offset Apple's recent reliance on iPhone revenue, which accounts for more than 50 percent of Cupertino's trailing 12 month income, Reitzes said. Even if a 13-inch iPad were to cannibalize Mac sales — unit sales of which have declined 7 percent year over year — he believes that would be worth it for Apple, as the product could take 25 to 30 percent of the larger notebook market.
A new 13-inch convertible iPad could mean significant revenue increases for Apple as well, according to the analysis. Reitzes pegs the product's average sale price at "about $650" with 35 percent margins, calculating that every 10 million units sold would add approximately $2 to Apple's earnings per share. Apple sold 14.6 million iPads and 3.8 million Macs during the third quarter of 2013.
Supply chain rumblings support the possibility of a larger, convertible iPad or an iOS-based notebook, as reports out of China recently indicated that Apple may be working with longtime manufacturing partner Quanta Computer on a 12-inch version of the iPad.