Apple said to prep iTunes Radio for early-2014 UK, Canada, Australia rollouts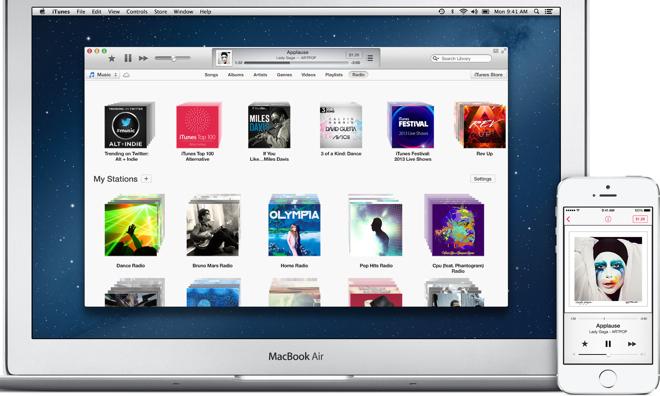 AppleInsider is supported by its audience and may earn commission as an Amazon Associate and affiliate partner on qualifying purchases. These affiliate partnerships do not influence our editorial content.
Apple is working to expand iTunes Radio to English-speaking countries outside of the United States by early 2014, according to a new report.
Apple first revealed iTunes Radio this summer and launched the service in mid-September ahead of the release of its new iPhones. Now the iPhone maker plans to expand beyond the United States to bring iTunes Radio to the United Kingdom, Canada, Australia, and New Zealand, sources tell Bloomberg. Nordic countries are also said to be targets over the same time frame.
That expansion will push Apple's streaming service into some major markets well ahead of long-established streaming music player Pandora. Pandora, which has not made agreements for international rights with many of the major record labels, is limited to operating in the U.S., Australia, and New Zealand. Apple, though, struck thorough deals with the music companies after months of negotiations, and those deals allow Apple to move faster in international expansion.
Apple's plans regarding its new streaming service have become more clear since its launch. The company has already said that it hopes to use iTunes Radio to stream and promote albums prior to their release. Apple has already done so with releases this year from Justin Timberlake and David Bowie.
More importantly, Apple also hopes to have the service bring in sizable revenues through advertising. Apple has already lined up ad buys from major brands such as McDonald's, Nissan, and Pepsi.
The new report comes on the heels of earlier claims that Apple appeared to be close to rolling out iTunes Radio in Canada. Those reports were based off of job postings discovered last week that called for a Canadian Music Programmer to curate the content played through Apple's service.
Apple's Eddie Cue told the Associated Press last week that Apple wants to bring iTunes Radio to more than 100 countries. Cue did not, though, go into detail on the time frame for that expansion.