Apple's App Store hits 1M options, iTunes Radio users play 1B songs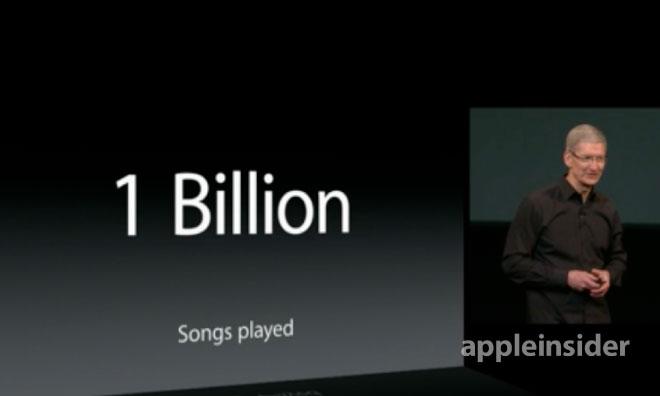 The iOS App Store now has more than a million applications available, Apple announced on Tuesday. And the recently launched iTunes Radio has already hit more than 20 million users.
Those 20 million iTunes Radio listeners have streamed over a billion songs to date, Apple Chief Executive Tim Cook revealed. iTunes Radio launched in late September as part of iOS 7, and is also available through iTunes.
And with over a million options on the iOS App Store, users have now downloaded more than 60 billion applications to date, Cook said.
Those downloads have now paid out over $13 billion to iOS developers, the CEO revealed.
The iOS App Store now has over one million apps available, and Cook said users have logged over 60 billion downloads. That's up from 900,000 and 50 billion downloads announced during WWDC earlier this year.