iWork gets its biggest upgrade ever with overhauled iOS, OS X apps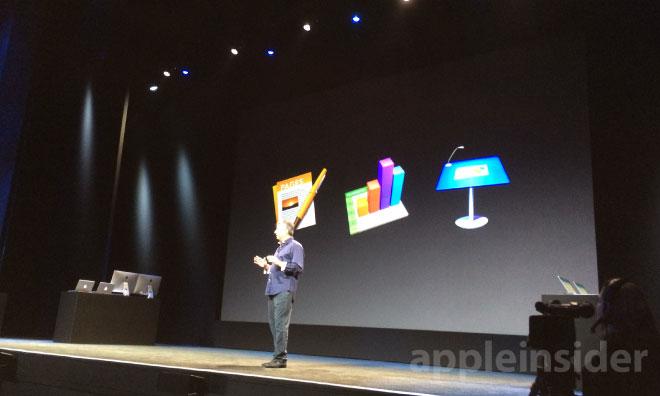 Pages, Numbers and Keynote, the three applications that comprise Apple's iWork suite, have all been updated for iOS and OS X, with Apple calling them the updates its biggest ever.
All of the applications are now available for free with the purchase of any Mac or iOS device. And all three are available to download as of today.
The new iWork features full file compatibility, and is all 64-bit. A new user interface features a side panel for editing in Pages, giving users the ability to access controls without cluttering the screen.
Numbers allows users to create spreadsheets with Apple's free object-based design. The charts can now be interactive, so expense changes on a quarter-by-quarter basis can be viewed more easily.
Keynote has also been updated with new effects and animations. Tuesday's presentation by Apple was actually run through the latest version of Keynote.
With the new iWork, documents can also be shared via iCloud, allowing users to email a link and have someone else view the document in iWork for iCloud beta. Users can then view the document via a browser on Mac or PC, without even having iWork installed.
iWork for iCloud has also added collaboration, allowing users to work on documents together. In a live demonstration, two users were shown editing a document at the same time, with their presence in the document shown within the browser.