Traffic from OS X 10.10 growing as Apple preps Mavericks follow-up

Though OS X 10.9 Mavericks is only a few days old, Apple is unsurprisingly hard at work on the next major version of its Mac operating system, with traffic from the unreleased software steadily growing over the last month.
Traffic to AppleInsider from Macs running Apple's as-yet-unnamed OS X 10.10 grew throughout the month of October. In the last week, after OS X 10.9 Mavericks was released, traffic saw a significant increase.
Of course, a release for OS X 10.10 likely remains at least a year away, or potentially more. Apple had a 12-month wait between OS X 10.7 Lion and OS X 10.8 Mountain Lion, and a 15-month window between Mountain Lion and OS X 10.9 Mavericks.
What features or changes OS X 10.10 might include are also unknown, but it's likely that Apple will continue its trend of sharing features between its iOS and OS X platforms. For example, in addition to a number of under-the-hood performance improvements, Mavericks also brought over iBooks and Maps from iOS.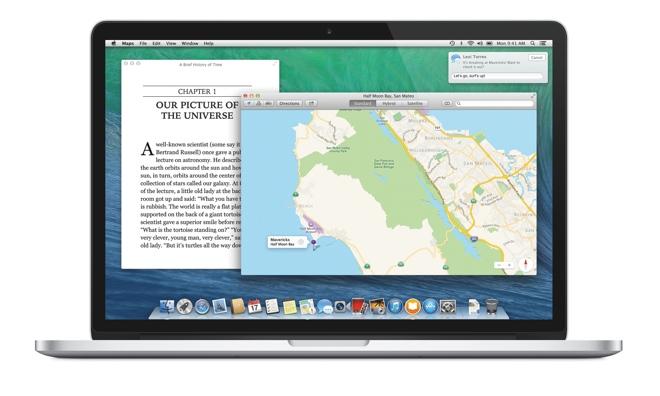 One thing that is known about OS X 10.10 is price: Apple indicated in this week's quarterly earnings conference call that like Mavericks, all future releases of its Mac operating system will be free upgrades through the Mac App Store.
The next major release of OS X 10.10 will also presumably be named after a famous California location, as Apple moved away from its traditional cat names starting with Mavericks this year.
Since its release last week, Mavericks has been off to a rousing start for Apple, with downloads of the free update tracking three-times faster adoption than that of Mountain Lion. The update brings deep architectural enhancements that wring even more battery life out of Apple's laptops, as well as enhanced support for multiple displays, an updated to the Safari web browser, new iCloud Keychain functionality, and a new tabbed mode for Finder.