After on-stage showing at iPhone 5s debut, Nike+ Move app goes live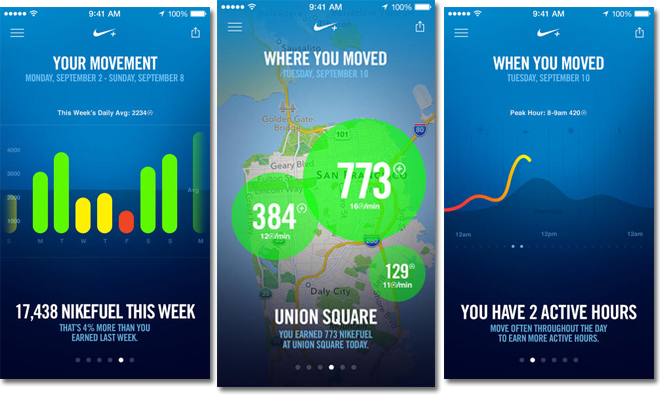 The Nike+ Move app, which was first highlighted as part of Apple's iPhone 5s unveiling, has finally hit the iOS App Store, promising to turn the handset into an all-day activity tracker.
When Apple took the wraps off the iPhone 5s in September, it showed off a new chip dubbed the M7 motion coprocessor, which digests data from the phone's built-in sensors, by showcasing Nike's specially made Nike+ Move app. The title was made available for download on Monday.
According to Nike, the app harnesses data from the M7 chip to "capture your every move," turning the information into "Nike Fuel," a unit of measurement the company uses to track daily activity levels. Nike Fuel is used in a range of products, including the Nike FuelBand SE wearable fitness tracker.
Nike+ Move offers insight into when you move, how you move and where you move - and lets you challenge your friends to see who moves more.