Apple promises iWork toolbars, other legacy features will return within 6 months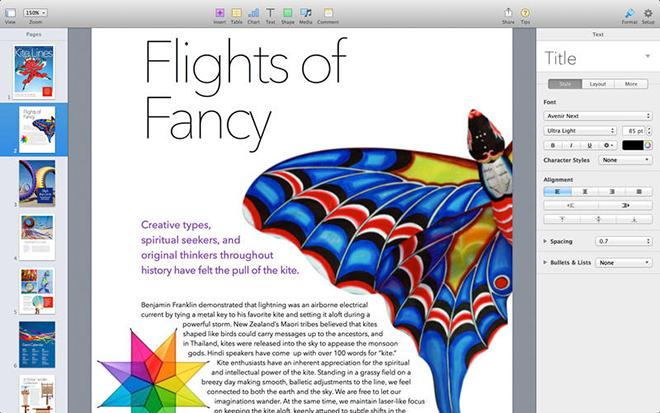 AppleInsider may earn an affiliate commission on purchases made through links on our site.
With a Wednesday afternoon update to its support knowledge base, Apple has sought to reassure iWork users that features which went missing in the productivity suite's recent 64-bit overhaul will return.
The support article reiterates that the applications were rewritten from the ground up with compatibility in mind, enabling 64-bit support and bringing interoperability between iWork on Mac, iWork on iOS, and iWork for iCloud. Apple also acknowledges that "some features from iWork '09 were not available for the initial release" and pledges to reintroduce some of them "in the next few releases."
All three applications will regain the ability for users to customize the toolbars, perhaps the most oft-cited omission by upset iWork '09 users.
Pages will also see a vertical ruler, keyboard shortcuts for text styles, the ability to manage pages and sections in the document's thumbnail view, and a procedure to import cells containing images from Numbers. Apple also promises improved alignment guides and object placement for the word processor.
Numbers is set to regain multi-column sorting and in-cell autocomplete alongside the ability to define page headers and footers and improved zoom and windowing functionality. Keynote will bring back Keynote '09 slide transitions and builds and improvements to the presenter display.
Apple also promises improved AppleScript support for Keynote and Numbers. The new iWork suite's relative lack of AppleScript support compared to its predecessor was particularly sorely received by power users who depend on the scripting language to tie the apps together with other OS X functions.
After its release alongside OS X Mavericks, iWork was the subject of a swift and vociferous backlash from veteran users. Apple faced similar complaints from professionals after the ground-up rewrite of the Final Cut Pro video editor in 2011.