Apple showed interest in BlackBerry patent buy, board refused offer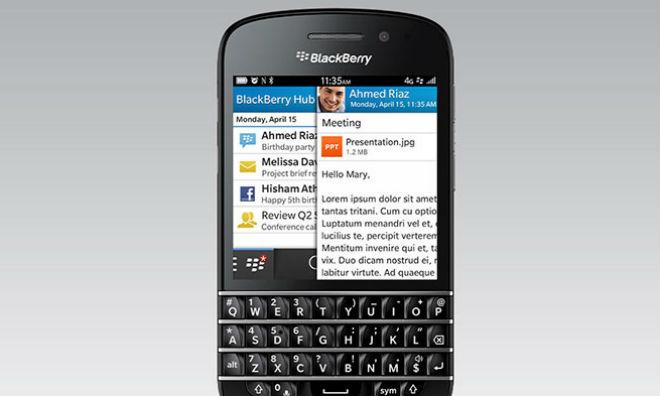 AppleInsider is supported by its audience and may earn commission as an Amazon Associate and affiliate partner on qualifying purchases. These affiliate partnerships do not influence our editorial content.
According to a report published on Friday, the board of beleaguered smartphone hardware and software maker BlackBerry fought off proposals from tech giants Apple, Microsoft, Lenovo and others, each of which wanted to buy a piece of the company.
Citing people familiar with the matter, Reuters reports that BlackBerry's board of directors decided against breaking up and selling the struggling company piecemeal, saying it was not in the best interest of its stakeholders. The firm was previously under consideration for a takeover bid from Fairfax Capital.
Sources said Apple was among the parties interested in buying part of BlackBerry's assets, especially as it pertained to intellectual property. Microsoft, too, expressed interest in purchasing a share of the Canadian company's patents, though details of the proposals have yet to surface.
It is unknown what patents were being reviewed for purchase, but BlackBerry has a cache of wireless technology properties that may have shown value in light of Apple's ongoing patent struggle with Samsung, Google's Motorola and other smartphone rivals.
As reported on Monday, BlackBerry ultimately took itself off the market, instead opting for a $1 billion infusion from a small group of investors. The investment could reach $1.25 billion, the company said.
In addition to the investment, CEO Thorsten Heins resigned both his position and seat on the board, with former Sybase chief executive John Chen taking over in the interim. Chen will reportedly receive a $1 million base salary, a $2 million performance-based bonus and restricted stock units worth approximately $85 million at today's prices. Those RSUs are contingent on his continued employment and will vest in chunks over the next five years.