Rumor: Apple exploring pressure-sensitive iPhones with curved glass displays up to 5.5"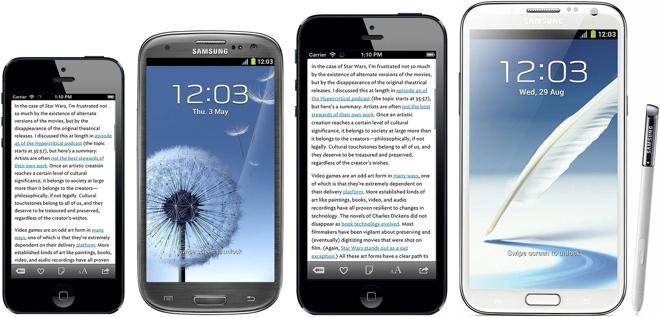 Future iPhones from Apple could feature radically different designs with curved glass covers, displays as large as 5.5 inches, and even new sensors that could determine how much pressure a user is applying to a touch screen.
Mockup of iPhone with 4.94-inch screen, created by Marco Arment.
Alleged details on Apple's potential future smartphones were detailed on Sunday by Bloomberg, which claimed that the company apparently plans to release two new iPhone models in the second half of 2014. Both of those models will supposedly feature "larger displays with glass that curves downward at the edges," the report said, citing an anonymous source.
The two new iPhone models will feature screen sizes of 4.7 inches and 5.5 inches, reporters Tim Culpan and Adam Satariano claim. The larger screen sizes would position Apple to compete more directly with popular big-screen smartphones like Samsung's Galaxy Note lineup.
The rumored big-screen handsets with curved glass displays are expected to be released in the third quarter of calendar 2014, according to the unnamed source.
Beyond those rumored handsets, the report also claimed that Apple may enhance future iPhone models with more advanced touch sensors capable of detecting pressure. Such functionality is "unlikely to be ready for the next iPhone release and is instead planned for a later model," Bloomberg claims.
Some of Sunday's report aligns with earlier rumors, which suggest Apple is indeed planning to release an iPhone with a larger display in 2014. However, well-connected analyst Ming-Chi Kuo of KGI Securities said in September he expects Apple to release a handset with a screen sized between 4.5 and 5 inches — not as big as the 5.5-inch display cited in the latest rumor.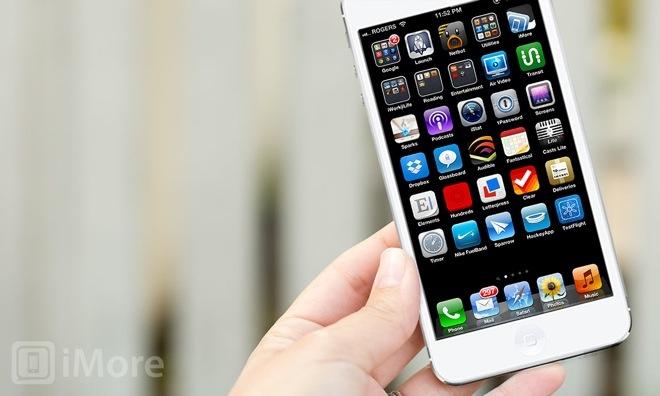 Concept for a larger-screened iPhone, via iMore.
According to Kuo, who has a strong track record in predicting Apple's future product plans, the company is unlikely to use any smartphone screen sizes larger than 5 inches due to its "unwavering principle of one-hand use."
Apple last changed the iPhone's form factor in 2012 with the iPhone 5, upping screen size from 3.5 inches to 4 inches. Instead of increasing the phone's width, Apple chose to stretch the screen's height, and boasted that the larger screen still allowed for easy one-handed operation. This year's two new iPhone models, the 5c and 5s, both kept the same 4-inch Retina display.