Jury selected for upcoming Apple v. Samsung retrial over vacated damages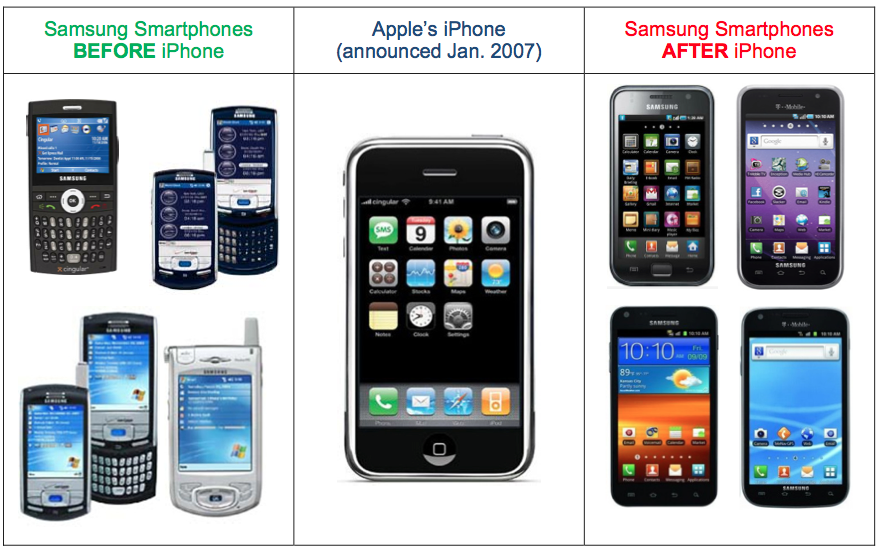 AppleInsider is supported by its audience and may earn commission as an Amazon Associate and affiliate partner on qualifying purchases. These affiliate partnerships do not influence our editorial content.
Following a day-long selection process, a jury of six women and two men was picked on Tuesday to hear Apple and Samsung fight over millions of dollars in damages vacated from the landmark Apple v. Samsung patent trial.
Tuesday's jury selection was the next step toward an upcoming retrial that will determine whether Samsung must pay Apple roughly $400 million in damages for infringing certain design and utility patents.
In 2012, a jury decided against Samsung's case in the landmark Apple v. Samsung patent trial, ultimately awarding the Cupertino company $1.05 billion in damages. Presiding U.S. District Court Judge Lucy Koh later deducted some $450 million from the verdict after finding incongruities in the jury's calculations. That sum was later modified to something closer to $400 million, with 13 alleged infringing Samsung products remaining in suit after the damages amount pertaining to one device was restored.
The retrial deals with Samsung's Captivate, Continuum, Droid Charge, Epic 4G, Exhibit 4G, Galaxy Prevail, Galaxy Tab, Gem, Indulge, Infuse 4G, Nexus S 4G, Replenish and Transform. Apple's patents-in-suit include U.S. Patent No. 7,469,381, 7,844,915 and 7,864,163, or the utility patents, as well as U.S. Patent No. D618,677 and D604,305, or the design patents.
According to in-court reports from The Recorder, Judge Koh narrowed down the retrial jury to those selected from a pool of 90 people. During voir dire, however, the jurist had to excuse 11 chosen members for discussing the case with other prospective jurors in the court's waiting room.
With the jury set, Apple and Samsung will provide opening statements on Wednesday, while the retrial itself is not expected to run more than one week.
An Apple court filing in October suggested former iOS chief Scott Forstall, who was ousted from the company following the Apple Maps debacle, would offer testimony as part of the proceedings, as would current SVP of Worldwide Marketing Phil Schiller. Neither are mentioned in the latest rolling witness list entered into record today, however.