Jury awards Apple $290 million in patent infringement case with Samsung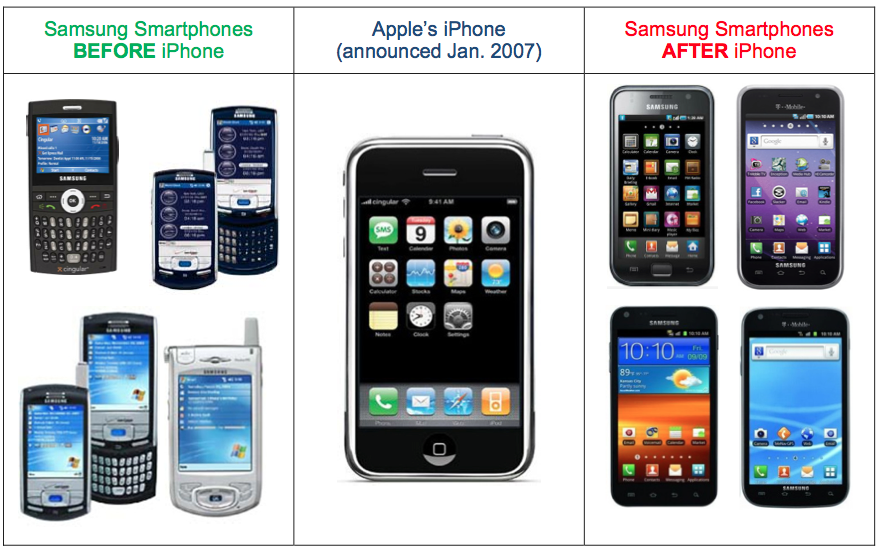 A jury of eight granted Apple $290 million in damages from rival Samsung on Thursday, in exchange for the South Korean electronics maker copying the patented software and hardware designs of the iPhone and iPad.
The verdict was reached in court in San Jose after two days' worth of deliberations. Jurors were deciding how much money to award Apple out of a possible $380 million decision.
The $290 million will join nearly $600 million that Samsung was already ordered to pay in the initial trial with Apple. This latest retrial was held to determine damages related to five specific patents in the suit.Thursday's decision brings Apple's total awards from Samsung to over $900 million.
The verdict comes in the second week of a retrial to determine how much more Samsung owes Apple after the Cupertino, Calif.-based company's decisive $1.05 billion victory last year. Following that verdict, Judge Lucy Koh vacated roughly $405 million in damages and set the retrial in motion.
The $290 million verdict is nearly $100 million less than the $380 million Apple sought in the retrial, but far above the $53 million Samsung said it owed. In a series of seemingly desperate last-minute attempts to delay the verdict, Samsung first moved for a mistrial on racial grounds, and then asked Judge Koh to stay the case pending a possibly years-long reexamination of a key Apple patent.
Judge Koh denied both motions, and the new verdict brings Apple's total award in the landmark patent dispute to over $900 million.
The retrial involved testimony from Apple's marketing chief Phil Schiller, who revealed that the original iPhone was a massive "bet-the-company" gamble that ultimately paid off. Following the iPhone's success, Samsung began manufacturing devices that copied the look and feel of it, as well as the iPad.
"There were huge risks," Schiller said about the original iPhone. "We had a saying inside the company that it was a 'bet-the-company' product. We were starting to do well again in iPod. Then here we're going to invest all these resources, financial as well as people, in creating this product."
Closing remarks were given by both sides in the trial on Tuesday, setting the stage for the jury's deliberations. Apple's attorneys said the company has a chance to be "made whole" by reinstating $380 million in vacated damages, while Samsung's lawyers argued that Apple exaggerated the importance of the five patents involved in the case.