Black Friday Exclusives: 15" MacBook Pro Retina for $1649 ($450 off), 27" iMac for $1599 ($400 off)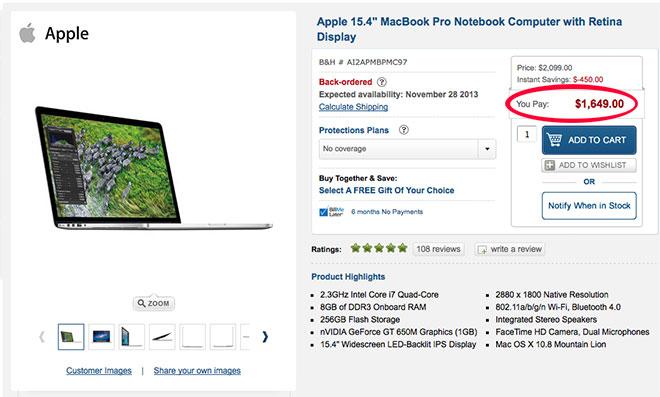 [Update: Sold Out] Over the next 72-hours, electronics stores around the nation will be launching their Black Friday sales and we'll be providing full coverage of the best-of-the-best, including some unbeatable exclusives only for AppleInsider readers from top merchants, starting with a brand new mid-2012 15-inch MacBook Pro with Retina display for $1,649.00 and a well-equipped Ivy Bridge 27-inch iMac for $1599 from B&H Photo.
Update: As of Friday, the $1649 MacBook Pro deal has SOLD OUT
From now through Friday, B&H Photo is offering AppleInsider readers the mid 2012 15-inch MacBook Pro with Retina display (8GB/256GB) for $1,649.00 when readers click through the special links in this article and via our Apple Price Guides at prices.appleinsider.com. That's $550 off Apple's original list price, $450 off B&H's current list price, and $100 cheaper than you'll find it anywhere else. What's more, B&H only charges sales tax on ordered shipped to its home state of New York, yielding roughly another $150 in savings for most shoppers.
Additionally, B&H also offers discounted 3-year AppleCare Protection Plans with the purchase of new Macs. When using this $1,649.00 link and then selecting "3-Year AppleCare for 15" & 17 MacBook Pro" option from the "Protections Plans" drop down menu, you'll see the AppleCare plan add to your cart for $244 rather than its standard retail price of $349. That brings the total for this MacBook with 3 years of AppleCare to $1,893.00 compared to Apple's original MSRP of $2548 (a $655 savings).
Although B&H's product page currently lists the unit as on Back-order, the reseller confirmed that it is receiving a large shipment of these units today and will begin shipping them out by Friday on a first-come, first-served basis. Once you add the MacBook Pro to your cart, B&H also allows you to select copies of Desktop 9 for Mac and LoJack for Laptops Standard Edition free of charge. Readers who have trouble seeing the discounted $1,649 price when using the links in this article should try clearing their browser cache or restarting their browser session.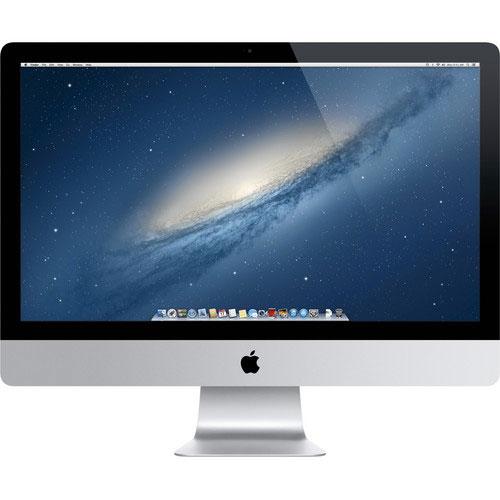 Update: B&H Photo is also exclusively offering AppleInsider readers a well-equipped Ivy Bridge 27-inch iMac (3.2GHz/8GB/1TB) for $1599.00 ($400 off) while supplies last. Discounted AppleCare deals also apply.