Thai man dies after alleged electrocution from charging iPhone 4S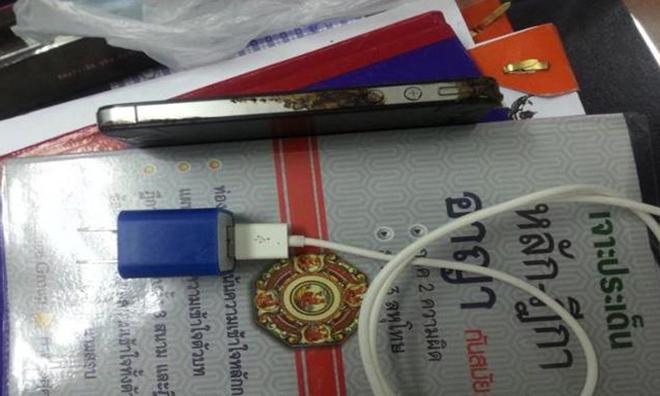 Another iPhone electrocution has been reported in East Asia, this time from Thailand, where a 28-year-old man was reportedly killed while lying on an iPhone 4S connected to what is believed to be a knockoff third-party charger.
According to a report from Thai language publication Daily News Thailand (via MacRumors), police in Rayong province on Monday found the unnamed man lying prone on the floor of his home clutching a burnt iPhone 4S in his left hand.
A graphic, lightly censored photo of the body shows severe burn marks on the victim's chest and neck area, prompting officials to suspect electrocution as the cause of death. The body has been taken to an area hospital for further examination.
While the exact circumstances are unknown, the man's father said he saw his son lying on the cement floor the day before the incident, noting he wasn't wearing a shirt due to hot weather,. Later that night, the a cry was heard from the victim's room, but the father ignored the noise, attributing it to his son's history of sleepwalking. The body was found the next morning.
The father believes his son may have been talking or lying on the iPhone while it was charging, saying the handset was plugged into a wall outlet when he found the body. From the pictures taken at the scene, the adapter does not appear to be an authentic Apple product.
In July, a Chinese woman died after being electrocuted from a charging iPhone 5. Later that week, another man in China suffered a similar injury from a charging iPhone 4, leaving him comatose. In both cases, the victims were using an unofficial third-party adapter to charge their device.
Apple launched an investigation into the two Chinese incidents and ultimately posted a warning to its website regarding the use of unauthorized charging products. To educated the public on authorized adapters, the notice offered a detailed look at official designs for the iPhone 4, iPhone 4S, iPhone 5, iPad mini, iPad with Retina display, and iPad 2.