Lowest Prices Anywhere: 11" MacBook Air for $729; loaded 13" MacBook Pro Retina for $1,650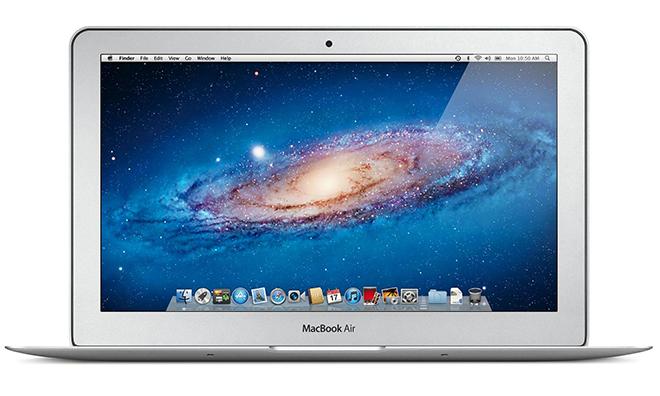 AppleInsider is supported by its audience and may earn commission as an Amazon Associate and affiliate partner on qualifying purchases. These affiliate partnerships do not influence our editorial content.
While cyber week sales on Apple products have wound down from the steep discount levels seen this time last week, a new batch Ivy-Bridge MacBook Airs and MacBook Pro Retinas are in the process of being restocked at one of the company's largest resellers and are being offered to AppleInsider readers at the lowest prices anywhere.
Each of the MacBooks below are brand new in the box Ivy Bridge closeout models that MacMall is offering at the lowest prices anywhere. Additionally, when using the links in this article and our price guides to activate the Promo Code field on MacMall's pages, AI readers save an additional $20 off those rock bottom prices (also good on all other MacBook Airs and MacBook Pros) when applying Promo Code APPLEINSIDER01.
It should also be noted that MacMall only charges sales tax in CA, NY, IL, WI, MN, CO, TN, NC and GA. This typically yields another $100-$200 in savings for a significant number of shoppers. All models and pricing are available on a first-come, first-serve basis and the $729 MacBook Air deal is limited to one per customer:
11" MacBook Air 1.70GHz/4GB/64GB for $729.99* ($269 savings)
13" MacBook Pro with Retina display 2.6GHz/8GB/512GB for $1,569.99* ($249 savings)
13" MacBook Pro with Retina display 3.0GHz/8GB/512GB for $1,649.99* ($549 savings)
15" MacBook Pro with Retina display 2.8GHz/16GB/768GB for $2,479.99* ($769 savings)
* price after applying Promo Code APPLEINSIDER01
The lowest prices on the remainder of Apple's product line can be found in our price guides, a portion of which is below: