Pandora for iOS gains new alarm clock mode, Amazon Cloud Drive Photos comes to iPad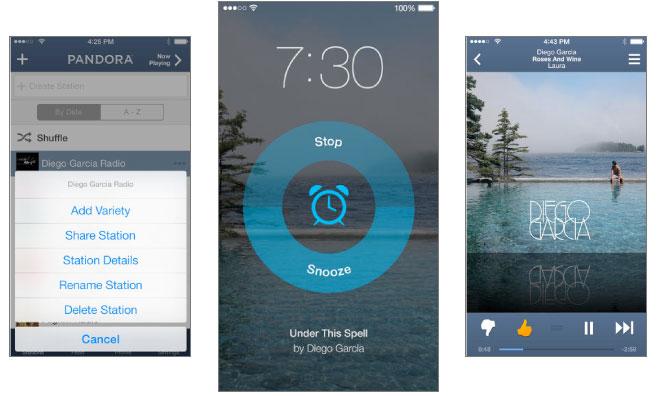 AppleInsider is supported by its audience and may earn commission as an Amazon Associate and affiliate partner on qualifying purchases. These affiliate partnerships do not influence our editorial content.
Popular Internet radio service Pandora has updated their iOS app with a new iOS 7-style design and an alarm clock feature, while Amazon's Cloud Drive Photos app has gone universal with support for Apple's iPad and iPad mini.
Pandora
Pandora users can now instruct the their iPad and iPhone app to wake them at a predetermined time by playing one of their custom radio stations, rounding out the app's sleep-related functionality after the app's last update brought sleep timer functionality.
Like Apple's own alarm, Pandora's version can be silenced permanently or snoozed temporarily via touch controls on the device's display, and users also have the option to let the music continue playing.
Additionally, the app gets a new visual design that more closely matches Apple's new iOS 7 aesthetic. The company also promises "other small improvements and bug fixes."
Pandora version 5.1 is available now as a free, 32.6-megabyte download from the App Store.
Amazon Cloud Drive Photos
The Internet retai giant has brought its Cloud Drive Photos app to Apple's tablets in the latest update, allowing Amazon Cloud Drive users with iPad or iPad mini units to display their photos and videos on the devices' larger canvas.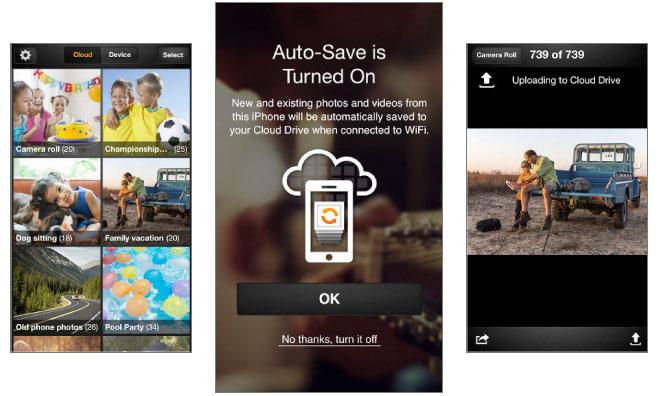 Videos up to two gigabytes in size or 20 minutes in length can now be uploaded or downloaded through the app, and saved video can be instantly streamed to any of a users' other devices. A new autosave feature, similar to that found in Dropbox's iOS app, can back up a user's camera roll to Amazon's servers automatically.
Amazon says the update, the app's first major version bump since it debuted in May, brings "crash and bug fixes" as well.
Amazon Cloud Drive Photos version 2.0 is available today as a free, 19.7-megabyte download from the App Store.