Pebble to launch new smart watch 'appstore' alongside second-gen SDK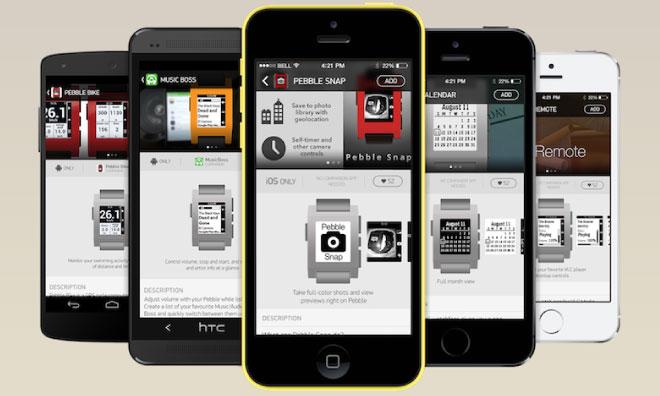 Smart watch maker Pebble on Wednesday announced that developers will soon be able to list their applications in a first-party app store that will live inside the wrist-worn device's companion smartphone apps.
The "Pebble appstore" will include six categories at launch — Â Daily, Remotes, Sports & Fitness, Notifications, Tools & Utilities and Games — Â as well as a dedicated area for watch faces. Pebble's appstore will also allow cross-linking to iOS's App Store and Android's Google Play store for developers whose Pebble applications have other, separate mobile companion apps.
Only free applications will be supported initially, and Pebble says they will not curate the store -Â much like the Google Play store, any app can be listed, and problem apps will be dealt with retroactively.
Applications submitted to Pebble's appstore must be written with the watch's second-generation software development kit, which the company unveiled last month. Pebble SDK 2.0 gives developers access to four new APIs: JavaScript, Accelerometer, Data Logging, and Persistent Storage.
To get around a restriction in Apple' App Store terms of service that prevents iOS applications from executing code downloaded from the internet, Pebble says they will package the JavaScript code from Pebble appstore applications inside the official iOS app. This appears to mean that the company would need to push an update to their official iOS app any time a change is made to a JavaScript-based Pebble application.
Third-party app stores, like the popular MyPebbleFaces.com, will not be locked out as a result of the Pebble appstore's launch, the company says, and current methods of sideloading applications will continue to function.
The Pebble appstore and Pebble SDK 2.0 will launch "early next year."