BlackBerry loses $4.4 billion in Q3, sells just 4.3 million devices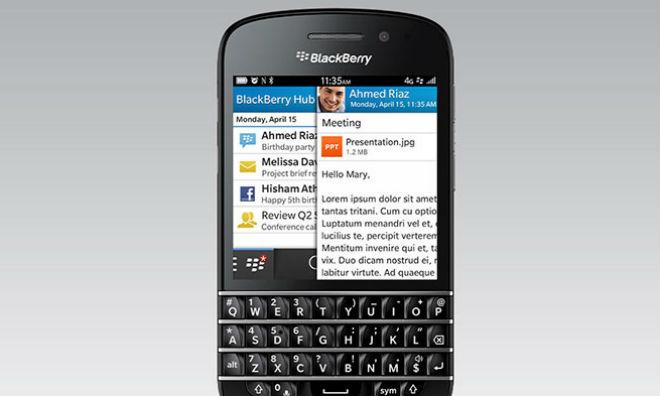 AppleInsider may earn an affiliate commission on purchases made through links on our site.
Canadian smartphone maker BlackBerry on Friday reported third-quarter losses of more than $4 billion as weak hardware demand continues to bedevil the company's turnaround bid.
The news was grim for BlackBerry in the company's first financial report since an executive reshuffling that saw then-CEO Thorsten Heins forced out and replaced by former Sybase chief John S. Chen, with revenues down 24 percent from the previous quarter and 56 percent from the same time one year ago. The $4.4 billion loss was helped along by $4.6 billion in one-time charges related to the restructuring and inventory commitments.
BlackBerry now has just $3.2 billion in the bank — Â less than half as much as rival Apple puts away in a single quarter.
Alongside the drop in revenue came a precipitous decline in device sales, with the company moving over 1.5 million fewer smartphones than they did in the previous quarter. BlackBerry 10-series devices continue to face tepid demand, representing less than one-fourth of the Waterloo, Ontario-based company's sales.
The lone bright spot in BlackBerry's third quarter results was the revelation that more than 40 million users have signed up for BlackBerry Messenger since its launch, as BlackBerry has convinced more than a dozen manufacturers to preinstall the app on their Android devices. BlackBerry Messenger's cross-platform rollout was originally conceived by company cofounder Jim Balsillie, but the strategy was later spiked by Heins and only resurrected after the abject failure of BlackBerry 10, which eventually cost Heins his job.
As part of a new emerging market strategy, BlackBerry also announced that it has inked an agreement with Taiwanese contract manufacturer Foxconn to "jointly develop and manufacture certain new BlackBerry devices and manage the inventory associated with those devices." The company says the partnership's first product will be a smartphone for the Indonesian market, where BlackBerry still enjoys a strong presence.