Snapchat for iOS adds message replays, filters, 'best friends' in update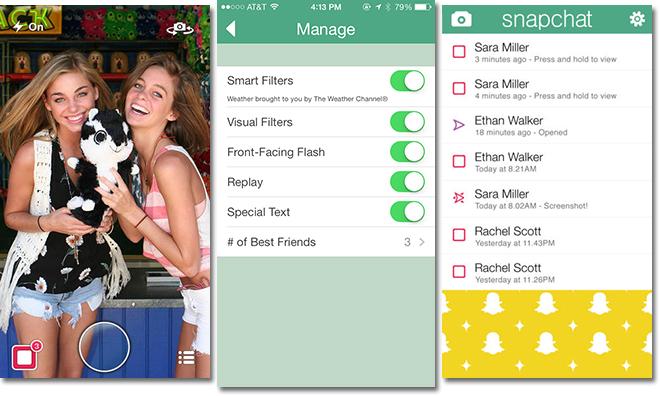 Popular photo and video messaging service Snapchat on Friday released an update to its iOS app, bringing a host of new features including "smart filters" and the ability to replay one snap per day.
Snapchat version 6.1 is a substantial update that offers a set of new features built to enhance and reinvigorate the user experience.
Perhaps the most meaningful addition is Replay. With the new feature activated, users can replay a single snap per day one time. For example, if a friend were to send an especially interesting video snap, the recipient is now able to view for a second time before it's gone forever.
Replay does not, however, bring Snapchat any closer in function to apps like Instagram or Vine, as the re-viewing limit is extremely prohibitive. Users can think of the feature as more of a second chance than an extension of snap viewing time.
As for smart filters, these new overlays provide users the option to add rich information to their snaps, including time, temperature, and speed at which the device was moving when the snap was taken. Smart filters can be selected by swiping to the right and left after taking a snap. In addition, three conventional filters come with the update, including black and white, sepia and "vintage."
Finally, a front-facing flash now illuminates a device's screen for better nighttime shots, while users can add up to seven people to their "best friends" menu. All functions are accessible via the app's Settings menu under Additional Services.