Apple releases videos, slides from iOS 7 Tech Talks developer conferences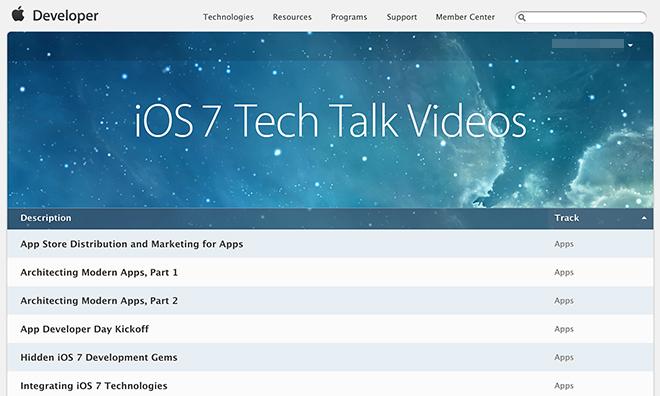 Apple on Monday posted videos and slides that were used during its iOS 7 Tech Talks conferences, which recently wrapped up in London after a two-month, six-city globe-spanning tour.
As noted by reader Gregg, Apple uploaded a total of 16 videos and corresponding slides to its Developer website, along with accompanying slides used during the presentations.
The iOS 7 Tech Talks are small developer conferences that give app creators a deeper understanding of the new core technologies available in Apple's latest mobile operating system.
Lead by Apple employees, like Senior Director of Technology Evangelism John Geleynse, who was featured in the App Developer Day Kickoff video, the sessions focused on a number of topics, including App Store Distribution, OpenGL ES 3.0, building modern games and integration of key iOS 7 technologies.
Apple announced the 2013 iOS 7 Tech Talks in September ahead of the first conference in San Francisco, which took place a month later. Cities visited in 2013 included New York, Tokyo, Shanghai, Berlin, and London.
The Tech Talk program was established in 2008 and — after a brief hiatus in 2010 — continue through this year, offering developers a chance to further their app-building knowledge.