Fitbit taps Apple's M7 chip for new 'MobileTrack' iOS app feature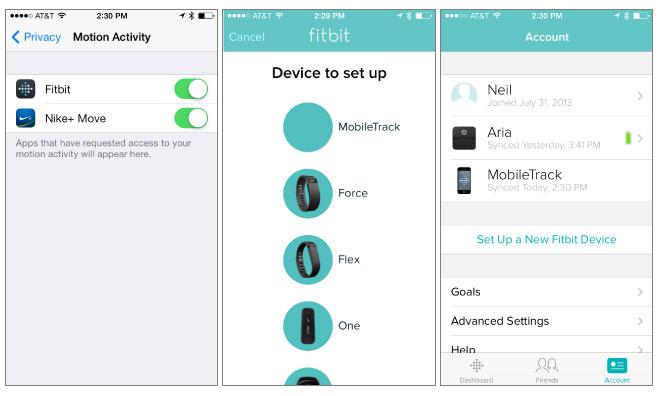 A Monday update to fitness tracking company Fitbit's iOS app brought several visual tweaks along with a new "MobileTrack" feature that leverages Apple's new M7 motion coprocessor to turn an iPhone 5s into a basic personal activity tracker.
According to Fitbit, the MobileTrack feature combines with the M7 to let users track steps, distance, and calories burned. The company advertises MobileTrack as a feature for Apple's flagship iPhone 5s, but there is no indication that it would not work on Apple's other M7-equipped devices, the iPad Air and second-generation iPad mini.
The update also brings a redesign to the wristband's silent alarm setup, making it easier to configure the vibrating alarm clock. The app's profile editor, tracker settings, and sign-up flow have also received a visual overhaul.
In addition, you can now tap on friends in the Friend Finder to view that person's Fitbit profile and use gestures to cheer, taunt, or message them from the app's leaderboard.
Fitbit is the latest in a series of popular fitness-related apps — Â including Nike+ Move and Runkeeper — to leverage the M7. Apple's M7, introduced alongside the iPhone 5s, is a discrete processor on the device's logic board that monitors inputs from the device's accelerometer and gyroscope at extremely low power, conserving battery life.