New 'Sensus' case adds pressure-sensitive touchpads to Apple's iPhone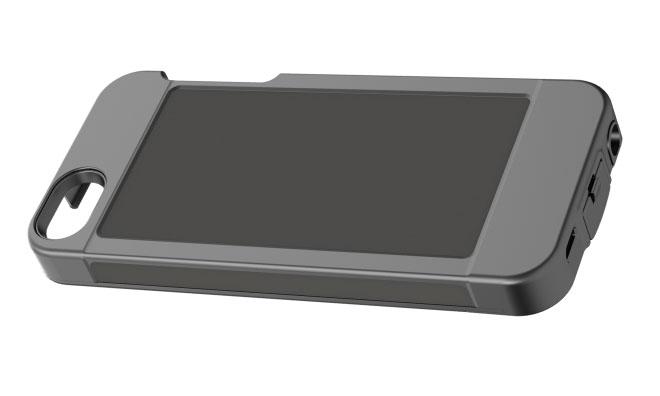 One Minnesota company is hoping to give iPhone owners a new way to interact with their devices with a case that lets supported apps determine not only where a user is touching the device but how hard they are pushing on it.
The Sensus case uses a proprietary new touch detecton system that parent company Canopy calls Variable Pressure Technology. Canopy's technology differs from traditional capacitive and resistive touch sensors, the company says, because it combines both touch detection and force detection into a single, rubber-like surface.
Featuring a matte black finish, the Sensus adds touch-sensitive strips to the iPhone's sides as well as a larger touch zone in the rear, similar to the integrated rear touchpad found on Sony's PS Vita handheld gaming console. Canopy also provides an SDK that allows third-party developers to integrate the case's sensors into their apps.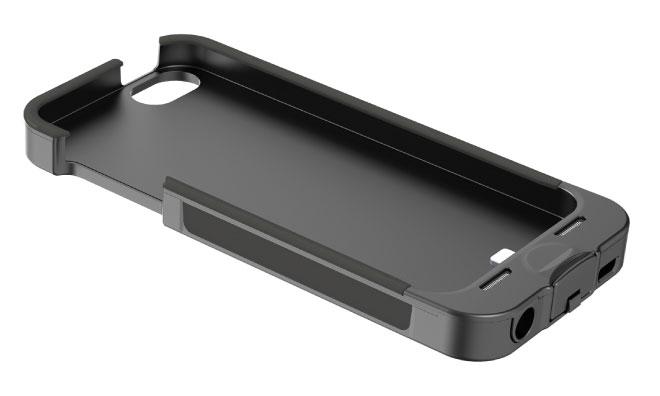 One demonstration of the case's capabilities, given to The Verge, showed a custom camera app whose shutter could be triggered by squeezing the handset's sides. Another turned the case's rear touch zone into a scale, reading out weight results over the device's speaker.
Canopy first debuted the Sensus at last year's Consumer Electronics Show, though that version — Â which was designed for Apple's iPhone 4S — Â never made it to production. This year, the company has a new, redesigned variant engineered around Apple's iPhone 5 and iPhone 5s with versions for Apple's iPad mini, iPhone 5c, and iPod touch set to follow.
When the Sensus does make its way into consumers' hands — Â Canopy says it is slated to ship in mid-2014 — the case will retail for $99.