Hands-on: LG's iOS-compatible Lifeband Touch fitness tracking wristband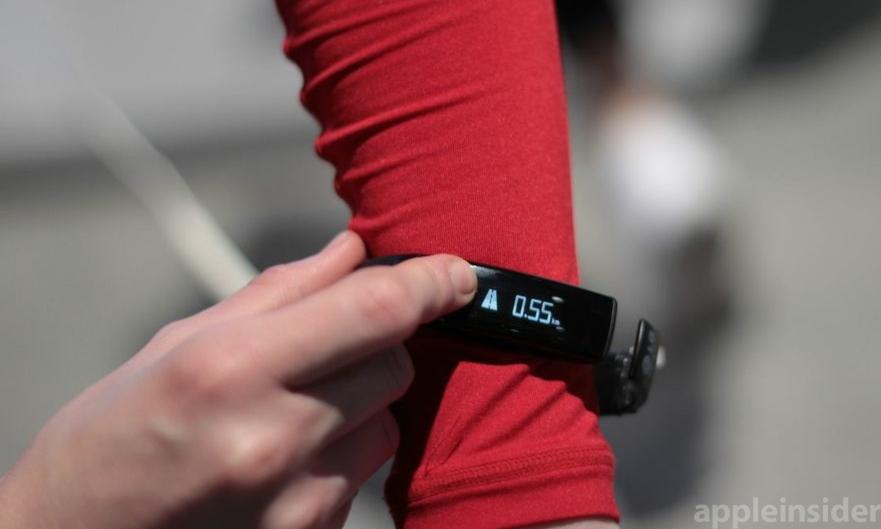 Electronics maker LG is entering the fitness tracking market this year with the new Lifeband Touch exercise band, a wrist-worn accessory with an OLED display and accelerometer boasting compatibility with Apple's iOS platform.
AppleInsider got a chance to check out the Lifeband Touch at the Consumer Electronics Show in Las Vegas, Nev., on Thursday, and one of the unique offerings in LG's upcoming product is the fact that the OLED display is actually a touchscreen. The Lifeband Touch also boasts compatibility with a number of existing fitness platforms, including MapMyrun, RunKeeper, MyFitnessPal, and Withings.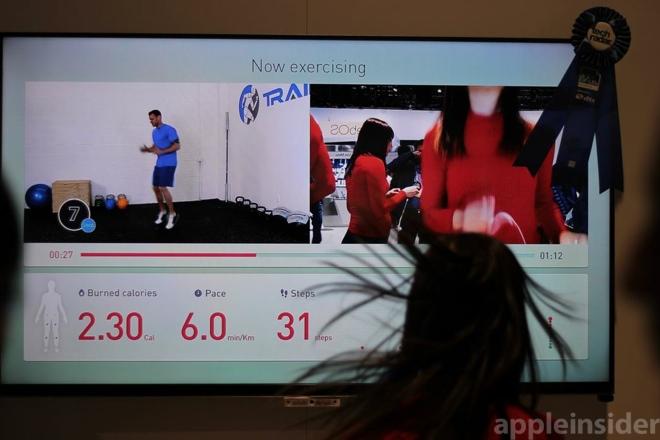 The Lifeband Touch will also sport the ability to communicate with LG's own television sets, allowing users to access guided workouts when they're at home. Compatibility has not yet been announced, but we were led to believe that this feature may only work with LG televisions that have an integrated forward facing camera.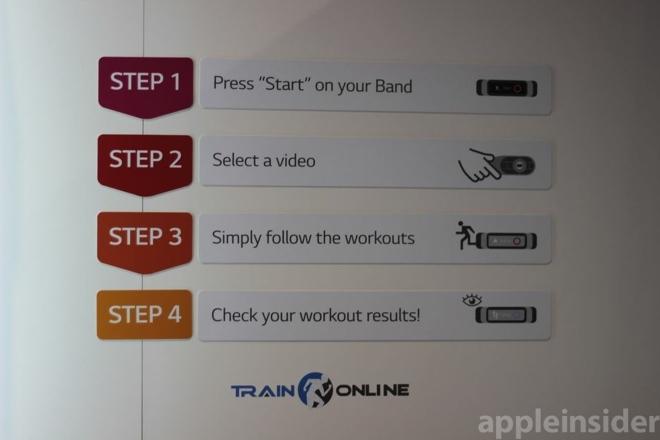 LG's Lifeband Touch also goes beyond simply recording the number of steps a user takes in a certain day. The accessory also has a fitness program that will guide users through exercises, and it also features compatibility with LG's Heartbeat Headphones, an earbud set with heartrate monitors within each earpiece.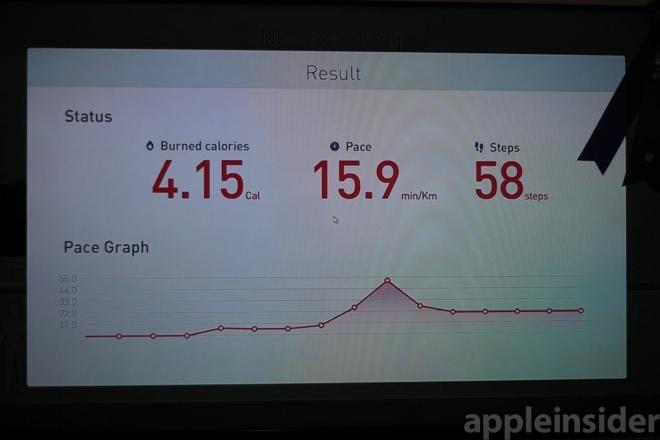 Unfortunately, pricing and availability for the LG Lifeband Touch and the Heartbeat Headphones were not available at CES this week. LG has simply promised that the devices will launch "this year" with iOS and Android compatibility.