Teo Bluetooth padlock lets you secure school lockers, chains & gates with Apple's iPhone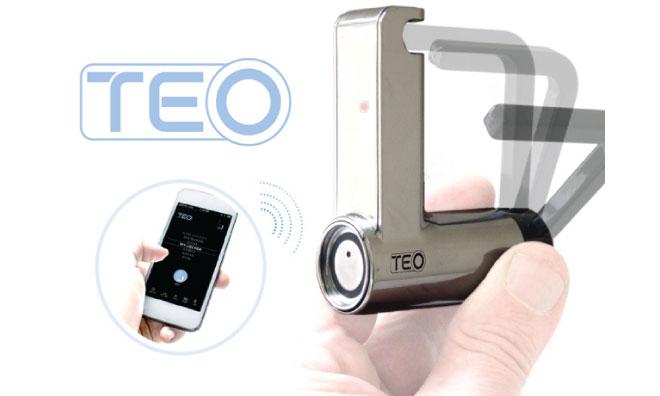 AppleInsider is supported by its audience and may earn commission as an Amazon Associate and affiliate partner on qualifying purchases. These affiliate partnerships do not influence our editorial content.
The humble padlock has hardly changed for thousands of years, but AppleInsider recently talked to one company who believes they can make a better one — Â by using your iPhone as the key.
Whether securing cargo on ancient Roman trade routes or fortifying a schoolchild's locker against prying eyes, the elements of a padlock are simple: a metal shackle attached to a locking mechanism, hinged at one end and latched at the other. Gord Duncan doesn't want to alter that winning formula, he just wants to change the way we use it.
"At the end of the day, we're not replacing the lock, we're replacing the key," he told AppleInsider via phone from his office in Canada's Yukon territory.
Duncan is the inventor of the Teo, an electronic padlock that accepts digital keys blasted over a Bluetooth Low Energy connection from a smartphone, tablet, or other BLE-enabled device. The idea surfaced while Duncan was exploring Costa Rica with his family — Â he worried what might happen if he lost the keys to the rented SUV the group was traveling in, stranding them in a remote area.
"I'm deathly afraid I'm gonna lose these things, 'cause we're gonna be in a world of pain," he said, "and I thought, wouldn't it be great if you could lock this carabiner?"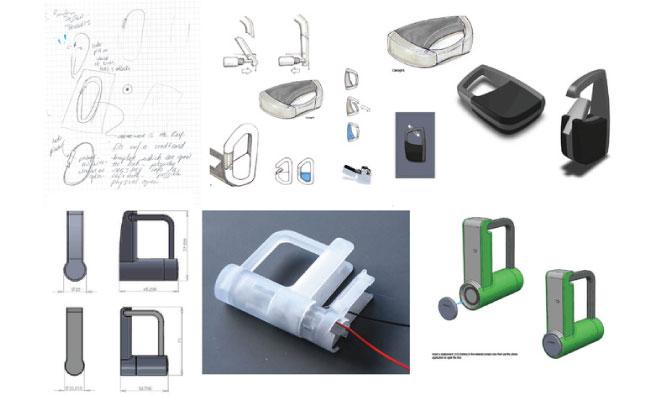 Once back home, Duncan continued to refine his idea and began working with Vancouver-based industrial design studio Form3 to craft a prototype. Along the way, a mutual friend introduced Duncan to Heliox Technologies, a stealthy Silicon Valley firm that makes hardened products — Â like deep dive computers — Â for the U.S. military.
With both Form3 and Heliox on board, Duncan said the goal was simple.
"I wanted a design like an Apple, and I wanted it to function like a Leatherman," a folding multitool widely lauded by craftsmen and outdoor enthusiasts for its quality and rugged construction.
The trio experimented with a variety of designs, including one based around a special type of wire made from a metal alloy that contracts when an electrical current is run through it, like muscles in the human body. The wire, called Flexinol, was ultimately shelved after they spent a significant amount of time prototyping around the technology.
Eventually, they settled on a rectangular design with an L-shaped housing for the electronics and latching mechanism. A similarly-formed shackle pivots into the closed position, rather than sinking into the body like conventional padlocks.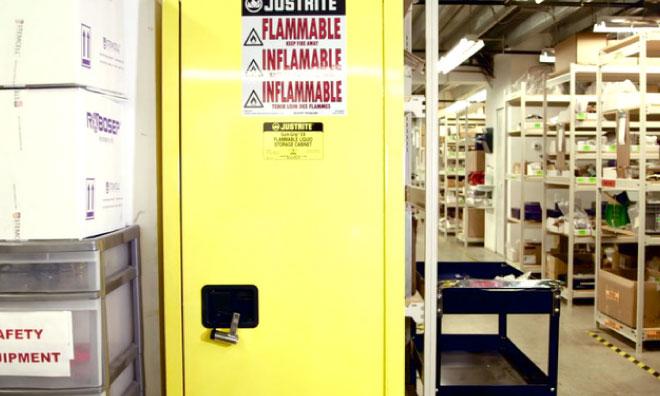 Security, Duncan stressed, has been a development priority since work on the Teo began more than two years ago, emphasizing technical partner Heliox's extensive experience building mission-critical military hardware. He said the crew consulted specifications from traditional padlocks to ensure the finished device would work in all of the places a padlock would ordinarily be used.
"At the end of the day, it is a lock, and it has to do what a lock does really well. We have to make sure we don't leave any doubt about that when we go to market with this," he added.
Since the Teo is an electronic lock, hardware is only half of the equation. Duncan and his team have also worked to innovate on the software side, imagining a future where the Teo's electronic keys can be shared — Â or revoked — Â as easily as sending a text message.
One scenario from the Teo's early marketing materials shows the lock securing a bicycle, while the bike's owner grants access to his friend remotely via a companion app. The Teo's creators also have enterprise integration in mind, allowing businesses to have the same type of access control over toolboxes and work sheds that they do over buildings.
With working prototypes in hand and a clear manufacturing roadmap, Duncan has taken to Kickstarter to raise funds for the final production push and to gauge public support for the idea. At press time, the campaign had raised CA$25,660 of its CA$165,000 goal in just over five days.
If the campaign is successful, Duncan aims to launch the Teo in December of this year. No matter the outcome, though, he is appreciative of the effort it has taken to get this far.
"We faced lots of challenges getting to where we got to here. It turns out it's not a slam dunk," he said. "It took some pretty bright people working at the top of the game to get us to where we are."