Apple wins temporary reprieve from monitor in e-books antitrust case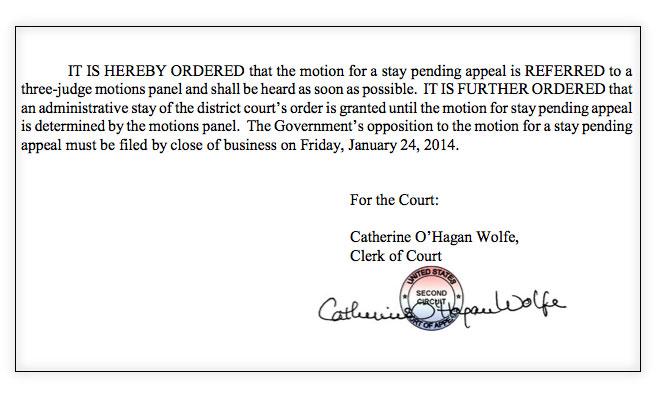 The United States Court of Appeals for the Second Circuit on Tuesday issued an order that temporarily halts compliance monitor Michael Bromwich's oversight while the appeal awaits a ruling.
"It is hereby ordered that the motion for a stay pending appeal is referred to a three-judge motions panel and shall be heard as soon as possible," the order reads. "It is further ordered that an administrative stay of the district court's order is granted until the motion for stay pending appeal is determined by the motions panel."
The order, handed down by Circuit Judge Raymond J. Lohier, Jr., comes five days after Apple notified the court that it planned to appeal Judge Denise Cote's imposition of an external compliance monitor. Apple elevated the case to the appellate court after Judge Cote refused to remove Bromwich herself, saying that the company failed to show "that the Monitor should be disqualified or that Apple will suffer irreparable harm."
Apple has repeatedly expressed dissatisfaction with the appointment of a monitor in general and Bromwich in particular. The company has called Bromwich's oversight "inquisitorial" and says the "investigation significantly interferes with the ability of Apple's managers to lead the company."
The Department of Justice has until Jan. 24 to respond to the stay.