Apple, Google commuter shuttles to be charged fee for using San Francisco bus stops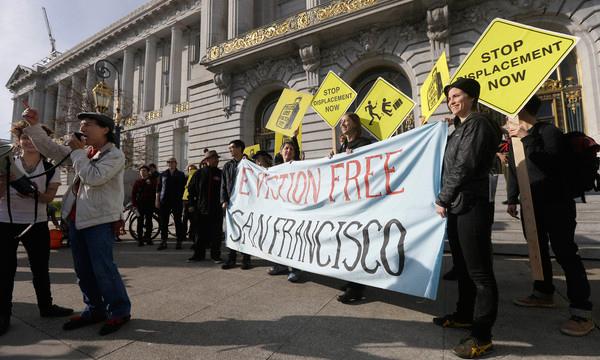 San Francisco transit officials on Tuesday voted to implement a pilot shuttle bus program that will charge Silicon Valley tech companies like Apple and Google a fee to make pickups at public bus stops.
The San Francisco Municipal Transportation Agency (SFMTA) accepted terms of the pilot program amid protests regarding escalated cost of living and economic inequality within the city, reports the San Jose Mercury News.
"In my mind, the pilot project is clearly better than what we have now," said SFMTA Chairman Tom Nolan.
Under the plan, shuttle buses will have to pay $1 for each stop, which The Verge noted equates to roughly $1.5 million in fees over the pilot program's 18-month span. The city estimates medium size companies will pay around $80,000 per year, while larger businesses like Apple and Google will put in over $100,000.
Any money collected by the SFMTA is to be put back into the program to cover administrative fees, permits, enforcement and other related costs. California law prohibits profiting off the program.
Shuttle systems like those used by Apple and Google have been the target of activists who have turned the buses into a symbol for their fight against what they call economic inequality. Protestors claim a type of class war is being fought as high-income employees from big tech firms swarm into San Francisco, causing a housing costs to spike well above what an average citizen can afford. Former residents have said they were pushed out of the city due to the inflation.
Not all employees being shuttled back and forth from San Francisco are "billionaire riders," however. Regular working class citizens like Google program manager Crystal Sholts are among those caught in the middle of the so-called class warfare.
"I'm not a billionaire. Like many people, I'm still paying off my student loans," Sholts said.
San Francisco's pilot shuttle program is slated to start in July.