Apple seeds third OS X Mavericks 10.9.2 beta to developers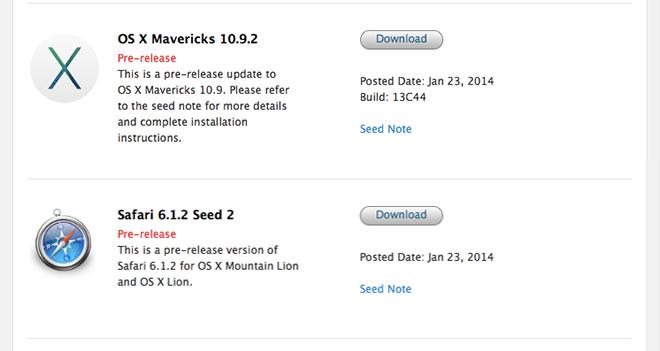 One week following the second OS X Mavericks 10.9.2 beta release, Apple on Thursday released a third iteration to developers alongside the latest build of Safari 6.1.2.
The latest Mavericks beta carries the designation 13C44 and carries many of the same focus areas in the previous release. Apple is once again asking developers to concentrate on Mail, a built-in feature that has caused numerous problems since the operating system's release.
As for Safari 6.1.2 seed 2, the release is compatible with both Lion and Mountain Lion and Apple requests developers focus on Accessibility, AutoFill, Dragging Tabs Between Monitors, General Website Compatibility, Printing and Emailing from Reader, and Extension Compatibility.
Developers can download the latest seeds via Apple's developer portal or Software Update.