WSJ: Apple 'laying groundwork' for mobile payments system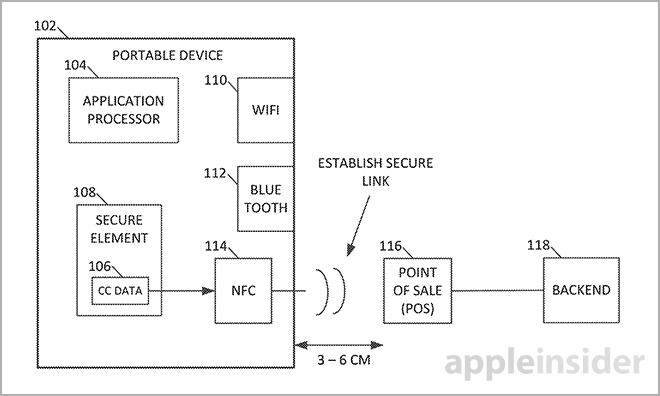 A report on Friday claims Apple has expressed interest in handling payments for physical goods and services on its iDevices, suggesting a branded mobile payment solution is in the offing.
Citing people familiar with the matter, The Wall Street Journal reports Apple CEO Tim Cook and SVP of Internet Software and Services Eddy Cue met with technology industry leaders to discuss a possible mobile payments system rollout.
Further, the publication learned that Apple tapped executive Jennifer Bailey to build out an in-company payment business. Bailey was previously in charge of running the company's online stores.
Apple is a late-comer to the mobile payments game as rival Google has been experimenting with so-called e-wallet technology for some time. In some implementations, Android handsets carry NFC technology that, in concert with Google Wallet, allow for touchless payments at supported POS systems. Despite early efforts and proliferation of smart devices that would serve as optimal platforms for the tech, a clear market frontrunner has yet to emerge.
With its various online properties, like iTunes and the Online Apple Store, Apple would have a huge installed customer base if it were to roll out a payments system. The sheer volume of credit cards on file would go a long way in convincing retailers to adopt an Apple-branded solution.
While Apple's methodology calls for a "go slow" approach, Over the past months, the company has been quietly laying groundwork that is quickly advancing toward a final solution. Passbook was released for iOS as a built-in app, though the software's functionality is currently limited to gift card, coupon and ticket redemption.
Most recently, iBeacon added another piece to the puzzle by granting iPhones the ability to make over-the-air payments. iBeacon's micro-location technology leverages Bluetooth Low Energy for two-way communication with in-store beacon nodes. Users can be alerted to deals, specials, store maps and other information, while providers can gather customer data.
In theory, iBeacon can be used as the backbone of a touchless payment system, though no signs of such an implementation have surfaced. So far, the technology has seen experimental adoption at a number of retailers like Macy's, as well as all U.S. Apple Stores.
Apple has filed for a number of patents regarding mobile payment, the most recent of which covered secure touchless payment systems.