Sony update brings higher ISO, MP4 1080p videos to iPhone-connected QX10 & QX100 lenses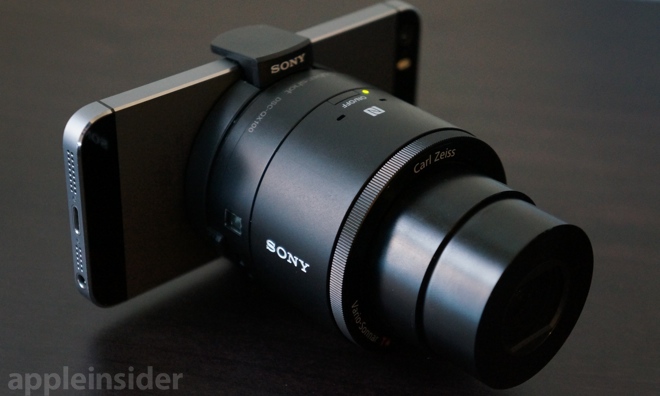 Sony this week issued firmware updates for its QX10 and QX100 wireless iPhone-controlled camera lenses, bringing higher ISO speeds and full high definition 1080p video recording support in the MP4 format to both models.
Firmware version 2.00 raises the max ISO from 1600 to ISO 3200 for the low-end Qx10 camera, while the high-end QX100 has been boosted from ISO 3200 to ISO 12800.
The wireless lenses also support full HD video recording in MP4 format with a resolution of 1,920 by 1080 pixels at 30 frames per second. In addition, the QX100 update also grants it a new Shutter Speed Priority shooting mode, granting users direct access control to shutter speed.
Firmware updaters for both the QX10 and QX100 are both available direct from Sony, and are compatible with both OS X and Windows. Availability of the new firmware versions for Sony's lenses was first reported by Xperia Blog.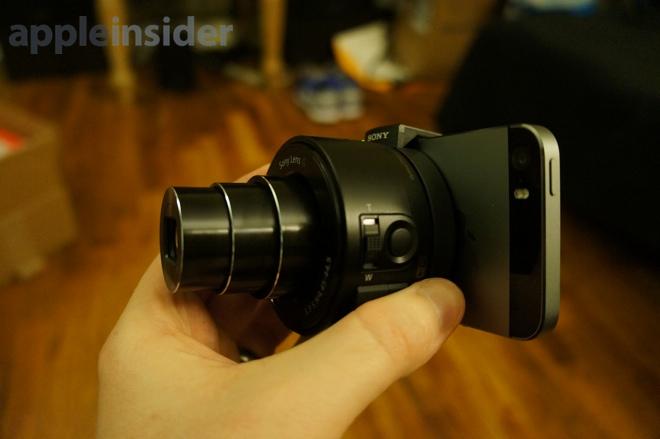 Last year, AppleInsider reviewed both the QX10, which sells for $249, and the QX100, which is available for $499. The Cyber-shot lenses performed well, but we found that the hardware was held back by shaky software developed by Sony.
The devices connect to Apple's iPhone via Wi-Fi direct, and are then controlled by the handset. The iPhone also acts as a live viewfinder for the accessory, while the lens can be clipped to the back of the iPhone or even positioned and controlled remotely.
The defining feature of the QX10 is a 10X optical zoom that goes well beyond what the native iPhone camera can accomplish, while QX100 sports a 1-inch Exmor CMOS sensor and a Carl Zeiss lens. Both devices save photos and videos to a microSD card, but content can be transferred from the camera to the iPhone for editing and sharing on the go.