First listen: New 'natural-sounding' Siri voices for the U.K., Australia, and Japan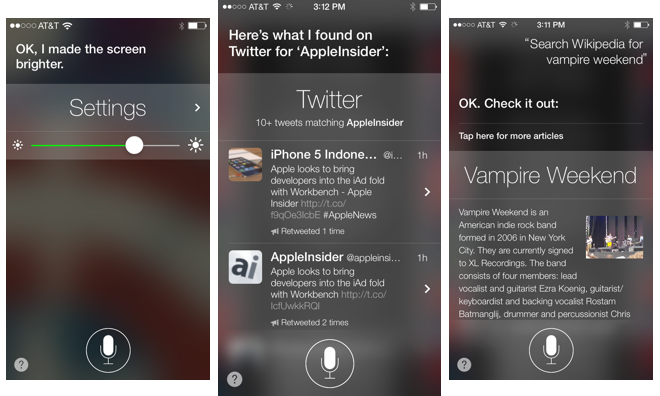 New voice options included in iOS 7.1's latest developer preview make Siri's responses smoother and more lifelike for users in the U.K., Australia, and Japan.
The new voices — Â provided to AppleInsider by people familiar with the content of the update — Â compare favorably to their predecessors, lending Siri a more even tone and less stilted speech pattern. In keeping with Apple's intention to allow some international users to choose Siri's gender in iOS 7.1, both male and female voices were updated.
Apple similarly overhauled Siri's American voice in iOS 7's initial release, which also added a male option for the first time. Siri also gained the ability to control more features on users' devices, like opening apps and searching photos.
While no timetable for iOS 7.1's release has been made public, some are speculating that this may be the update's final beta release. A new report from BGR suggests that developers will soon receive a ready-for-release, or "gold master," build of the software with public availability to follow in early March.