Apple design chief Jony Ive temporarily disappears from executive leadership directory [u]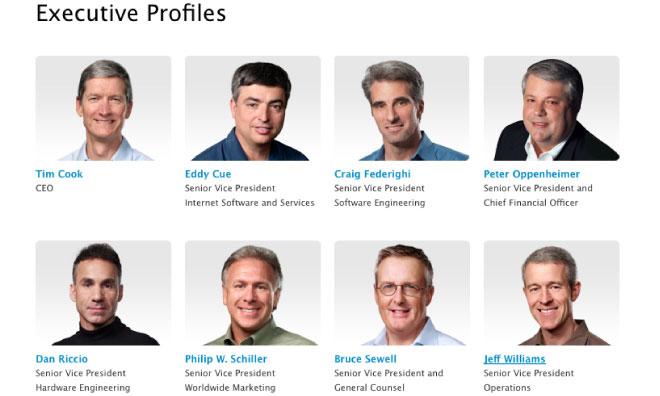 AppleInsider may earn an affiliate commission on purchases made through links on our site.
A Monday morning update to Apple's executive leadership page saw Senior Vice President of Design Jony Ive's profile dropped from the list of Apple's most senior leaders, though it has since been reinstated.
Update: Ive's profile has reappeared on Apple's website, with no changes to his biography. An Apple spokesperson told the BBC's Dave Lee that the company was "in the process of updating the Exec Profiles."
Ive's name and photo no longer appear alongside those of Apple CEO Tim Cook and other SVP-level executives like hardware chief Dan Riccio and marketing czar Phil Schiller. The last executive whose profile was removed without a pre-announcement was Bob Mansfield, who stepped down from the company's senior leadership team but remained with Apple to work on "special projects."
Unlike those who have left Apple in the past, a direct link to Ive's executive profile is still active. Profiles of executives that have left the company completely, like former iOS chief Scott Forstall, draw a 404 "can't be found" error.
The change comes less than one year after Ive was promoted to his current role. His portfolio was expanded to cover software as well as hardware design after Forstall's departure, and Ive's title was shortened from senior vice president of industrial design to senior vice president of design last June.