Demolition rolls on at site of Apple's new 'spaceship' campus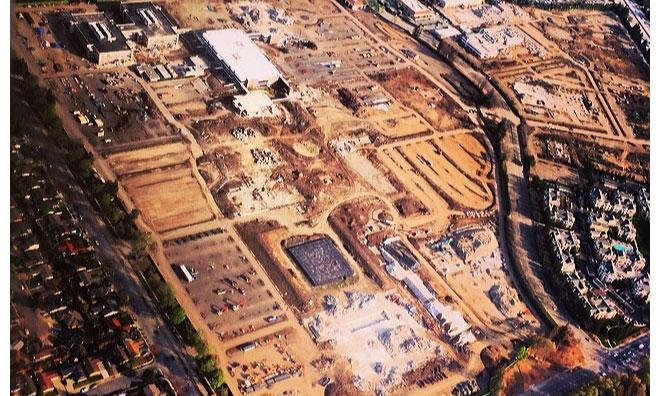 Little remains of the former Hewlett-Packard campus in Cupertino that will soon be home to Apple's new corporate headquarters, as demolition workers have made quick work of bringing down buildings and preparing the site for construction.
All of the landscaping and paving has been torn up and hauled away, while only a handful of building shells remain standing. San Francisco television correspondent Ron Cervi captured an aerial image of the progress on Monday.
Apple expects demolition — which began last August — Â to be complete in the second quarter of this year. Earthmoving crews will then come in to reshape the parcel and prepare for the extensive network of underground parking garages and facilities that Apple plans to construct, with construction beginning at the same time.
The project's timeline calls for construction to be complete in the fourth quarter of 2015, with occupation beginning in early 2016. Late Apple CEO Steve Jobs unveiled the multi-billion dollar project in 2011 in what would turn out to be his final public appearance.