iPhone launch propels China Mobile to biggest 3G subscriber increase ever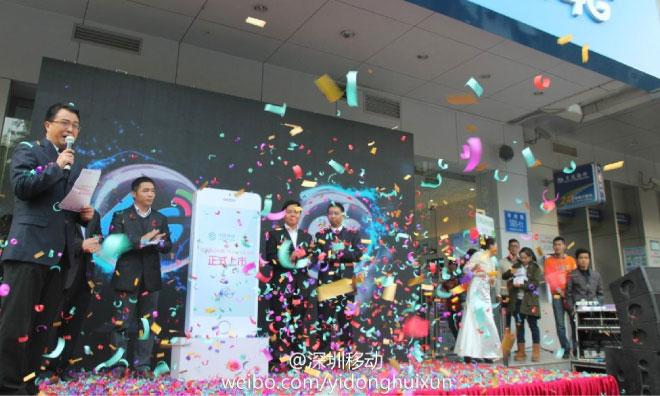 China Mobile added more high-speed data customers in January than at any other point in its history, bringing on more than 14 million new 3G subscribers in the company's first month as one of Apple's official carrier partners.
The world's largest wireless carrier saw 3G subscriptions increase by 7.4 percent in January, more than 25 percent higher than its sub-6-percent growth rate in December. The numbers were revealed in a Thursday morning note to investors, obtained by AppleInsider, from Cantor Fitzgerald analyst Brian White.
China Mobile began selling the iPhone on Jan. 17 after years of stop-and-start negotiations. Though official numbers have not been revealed, it is believed that Apple supplied China Mobile with nearly 2 million iPhones to cover January sales.
In contrast to China Mobile's record numbers, top competitor China Unicom saw 3G subscriptions nose upward at just 3.2 percent month-over-month, while third-place China Telecom stayed flat. China Mobile now counts some 47 percent of the country's 3G subscribers as customers, up nearly 10 percentage points from its position one year ago.
White wrote that he remains optimistic about Apple's future in China, a market that Apple chief Tim Cook has repeatedly pegged as being one of the company's most important going forward. White believes that Apple's position will only grow stronger as China Mobile continues to roll out its 4G TD-LTE network, which now serves fewer than 15 markets in a country that boasts more than 150 cities with populations greater than 1 million.