Imagination unveils 192-core mobile GPU potentially bound for future Apple iPhones, iPads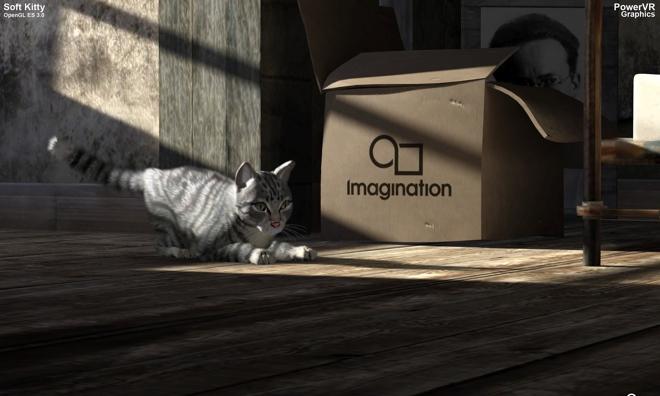 Imagination Technologies, the company whose PowerVR graphics processors are a key component of Apple's iOS devices, unveiled its latest creation on Monday: a 192-core GPU that it claims will produce the most powerful graphics yet in mobile phones and tablets.
The new intellectual property chip design, dubbed the PowerVR GX6650, was revealed at the Mobile World Congress industry event in Barcelona, Spain. Imagination's mobile GPU design will be embedded in upcoming mobile processors with integrated graphics.
Apple's custom A-series chips that power the iPhone and iPad use PowerVR graphics processors. Apple's latest flagship silicon, the A7 CPU found in the iPad Air and iPhone 5s, uses Imagination's PowerVR Series 6 graphics.
Imagination said on Monday that the new PowerVR GX6650 is the "shining star" of its PowerVR Series6XT family of graphics processors. It has also heralded the design as the most powerful GPU IP core available on the market today, besting Nvidia's upcoming Tegra K1 platform.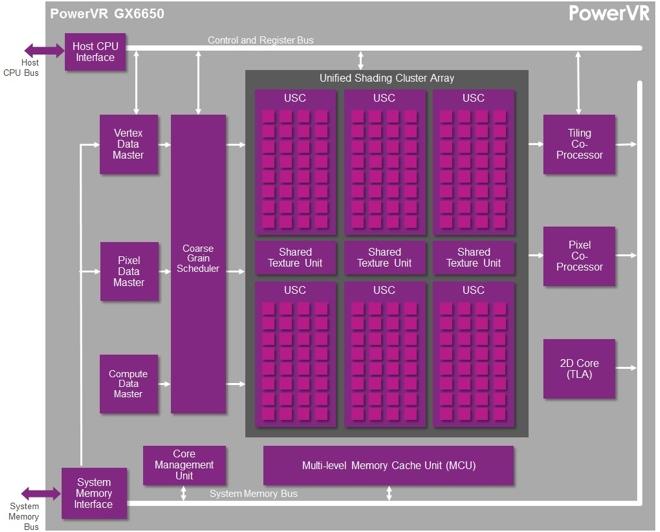 The PowerVR GX6650 has six unified shading clusters and 192 cores, allowing it to process 12 pixels per clock, a number Imagination says is triple that of its competitors. The new high-end mobile graphics chip is aimed at processors in high-end, high-resolution tablets or 4K smart TVs.
Imagination also said that power consumption on the latest PowerVR has been kept low, even with all the additional horsepower. Power efficiency is managed by the PowerGearing G6XT included in the GPU, while PVR3C optimally compresses textures, frame buffers and geometry.
Apple and Imagination Technologies announced earlier this month that the two companies had extended their mobile graphics deal, signaling that the company's designs would likely continue to be a part of future iPhone and iPad custom processors. PowerVR S-series chips have powered every Apple mobile device since the third-generation iPhone 3GS.