US Apple TV promotion includes $25 iTunes card as rumors of new model swirl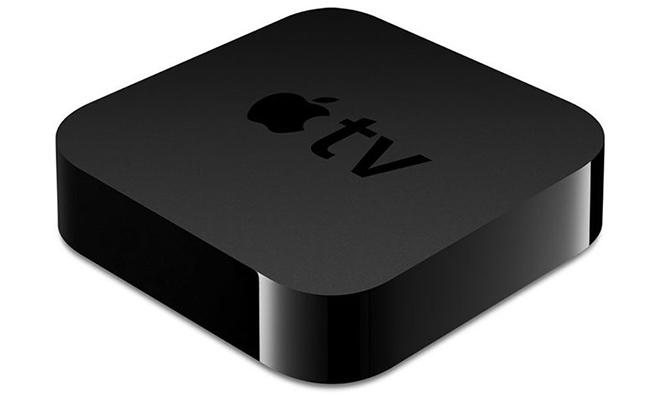 Apple on Friday kicked off a temporary promotion that will give customers a free $25 iTunes gift card with the purchase of an Apple TV from the company's online or retail stores in the U.S.
The limited-time offer runs only through March 5 and only applies to Apple TV purchases made in America direct through Apple. Refurbished Apple TV units do not qualify for the promotion.
The offer is currently advertised on the official Apple Rebates website, but there appears to be some confusion about the promotion after it kicked off. A handful of stores contacted by AppleInsider Friday said they were unaware of any such offer, and representatives at the company's toll-free number were similarly confused, with one representative suggesting perhaps we were referring to a Black Friday 2013 deal.
In addition, the checkout process on Apple's online store makes no mention of a gift card offer when attempting to purchase a new Apple TV. The Apple Store did see a brief period of downtime last night, and a new "Shop Accessories" section was added once the store came back online.
Despite any confusion, the sale is officially listed on Apple's website and the fine print clearly states that it begins on Feb. 28.
The timing of the sale is of particular interest, as Apple is believed to be working on a successor to the Apple TV. The currently available third-generation hardware was last updated in early 2012.
One report from earlier this month claimed that a new Apple TV may be introduced as soon as April, though it was also claimed that the device will not actually become available for sale until this fall. Such a lengthy wait time between a product's introduction and launch would seemingly suggest that the new device could represent a major overhaul or entirely new platform for Apple, and time would be needed to not only finish the product, but also potentially allow developers to create new applications for an updated set-top box.
For example, Apple had a five-month lead time between the announcement of the first iPhone and its launch in June of 2007. The wait between the unveiling and launch of the iPad, which runs a scaled-up version of the iPhone operating system, was considerably shorter: just over two months.