Apple readying April unveiling of new Apple TV, may partner with Time Warner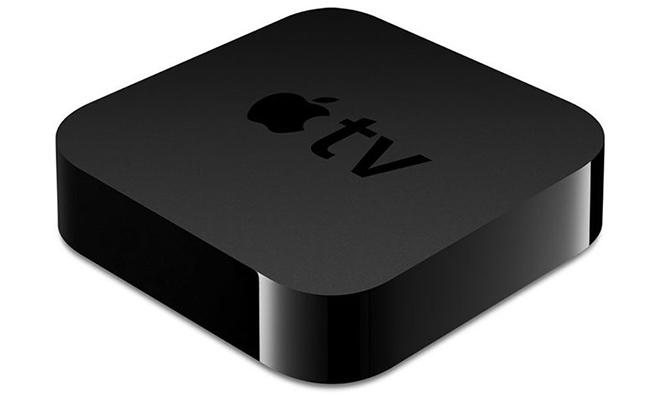 Users clamoring for an update to Apple's set-top streamer could have their wish granted within the next two months, as the company is reportedly preparing a springtime introduction for the fourth-generation device that would come with a substantial media tie-in but would not launch until this fall.
Cupertino, Calif.-based Apple could introduce the new platform in April and have it on shelves by Christmas, according to Bloomberg. That release date could change, the publication says, depending on the outcome of negotiations with content providers.
One of those potential partners is said to be Time Warner Cable, one of the largest cable television providers in the U.S. Whispers of an Apple-Time Warner deal first surfaced last spring, with reports that Time Warner was looking to deliver live and on-demand programming through the box.
Such an agreement would mark a departure from previous rumors that had Apple negotiating directly with networks like ESPN and HBO in a bid to bypass cable companies.
A content deal with Time Warner would be the first such partnership for Apple
On the hardware front, the report says the upcoming refresh will likely include a faster processor than its predecessors. The current-generation Apple TV runs on a modified version of Apple's iPhone- and iPad-powering A-series chips.
Alongside new hardware, the Apple TV's interface will reportedly be revamped to make it easier for users to navigate and discover content. No mention is made of a third-party App Store for the device, a feature many expect Apple to include in the box's next iteration that would enable a game console-like experience.
A months-long wait between the unveiling of a new Apple TV in April and a launch in time for the 2014 holiday season may sound suspect, but Apple had a five-month lead time between the announcement of the first iPhone and its launch in June of 2007. The wait time between the unveiling and launch of the first iPad, which runs a scaled-up version of the iPhone operating system, was considerably shorter, at just over two months.
If Apple were to have a similar wait time between the unveiling of a new Apple TV and its launch date, that would place its launch around September, which happens to be around the same time of year Apple has chosen to debut its new iPhone models for the past three years. Apple was thought to have been ready to introduce the next-generation Apple TV last fall alongside the iPhone 5s, though that turned out not to be the case.
The Apple TV's hardware was last updated in the spring of 2012. That update brought support for 1080p video content and 802.11n networking, and the next generation could see similar bumps with support for ultra-high resolution 4K video and speedy 802.11ac Wi-Fi.