Hands-on with Basis, the health tracking watch Intel just purchased for $100M+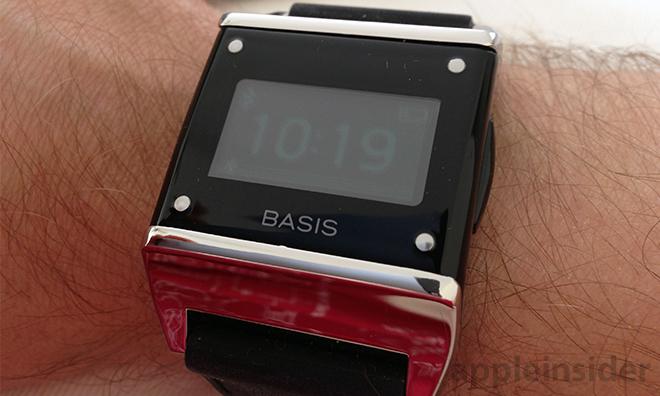 AppleInsider is supported by its audience and may earn commission as an Amazon Associate and affiliate partner on qualifying purchases. These affiliate partnerships do not influence our editorial content.
With the future of smartwatch maker Basis Science in the lurch after being purchased by Intel, AppleInsider was able to take a first-hand look at what could be one of the last examples of the company's eponymous Health Tracker Watch.
In February, Basis Science was rumored to be shopping itself around to large tech firms like Apple, Google, Samsung and Microsoft. On Monday, it was reported that Intel acquired the firm for somewhere between $100 and $150 million.
As the chip maker is thought to be more interested in sensor platform solutions than marketing a branded smartwatch, some speculate Basis and its technology will be rolled in with Intel's smart devices team, putting the Health Tracker Watch out to pasture.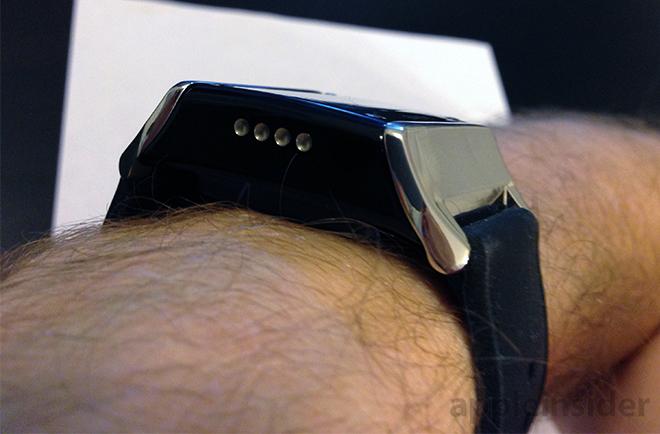 We first saw a pre-release version of the Basis Health Tracker Watch at CES almost three years ago. While the internal sensor suite was impressive, especially for 2011, we feared the final product would carry over the prototype's plastic shell and cheap veneer in a bid to keep costs down. Luckily, Basis had other plans in mind and put out a high-quality device with the fit and finish one would expect from a $200 smartwatch.
There are two categories of smartwatch: the health and wellness device that operates with or augments an activity-tracking app, and the device that acts as a secondary display and controller for your phone. Basis is firmly situated in the health and fitness camp.
What makes Basis B1 unique is the device's ability to detect heart rate, skin temperature, and perspiration all via contact with the skin of your wrist. It uses optoelectronics (LEDs and a optical sensor) and a series of metal contacts on the underside of the watch body to harvest most of this information, while an on-board accelerometer collects movement data. Combined, the sensors track steps, heart rate and calories burned in a number of usage scenarios.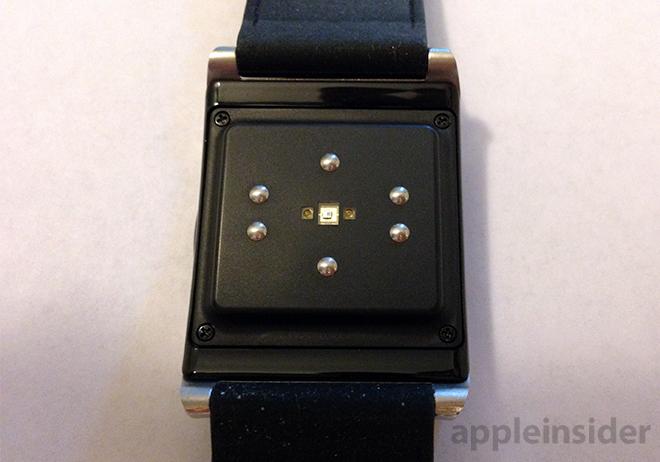 A good health tracker doesn't just offer up raw numbers, but calculates and presents them in a meaningful way. With the short time we've spent with Basis, data collection and aggregation seems accurate, though more testing is needed to make a definitive ruling.
The Basis uses a 25mm-wide strap made of the most comfortable silicone rubber we've ever had the pleasure of wearing. It's soft, doesn't pick up much dust or lint, and is comfortable to wear for extended periods.
The lugs flow from metal caps that form the top and bottom ends of the watch case. They're well-finished, heavy, and chromed. Where many smartwatches look cheap, these scream "quality."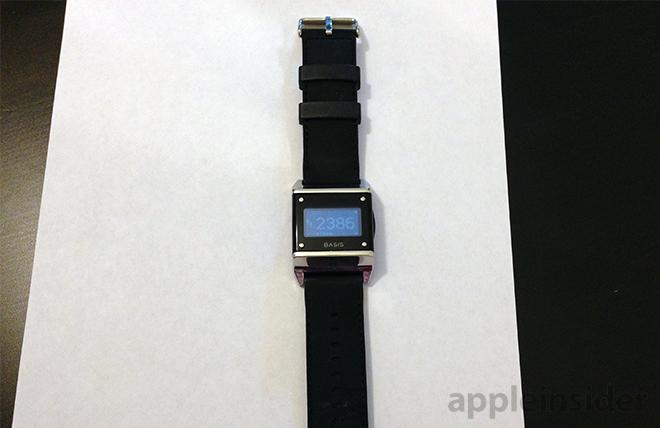 On the watch face are four capacitive contacts. One controls the backlight, another toggles between date and time, and the final two scroll through steps, calories, time spent walking, and heart rate.
A button on the side handles the menu system for bluetooth pairing and syncing data over Bluetooth. On the opposite side of the case are four contacts for charging and data syncing.
The watch recharges and syncs to a computer using the included charge cable/cradle. It took us a few seconds to figure out how to properly insert the watch, but after having done it once, the process makes sense.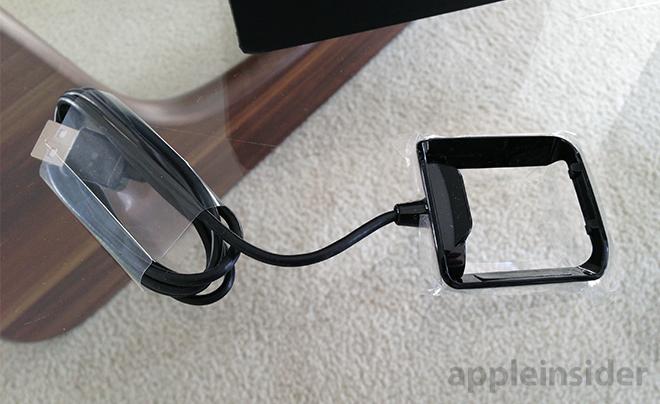 So far, step tracking seems accurate and the data jibes with our Fitbit and Nike+ FuelBand experiences. Sleep tracking performance is harder to discern, however. When we wake during the night, Basis stops and restarts tracking functions, separating sleep periods into different sessions. Other devices with sleep tracking features usually record an entire night's worth of movement until a user presses a button to stop the process.
Basis is smart enough to not require user intervention, but because it automatically logs sleep sessions, we actively need to check a box in the web app view to group nearby sleep events together.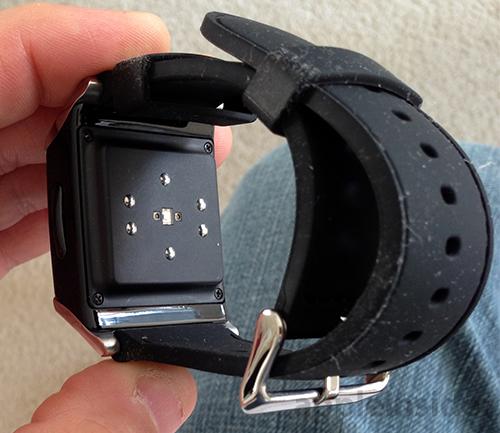 Another sticking point is the watch's screen. With the B1, Basis uses an LCD with lowered backlight levels in an attempt to blend the screen's black level with the surrounding bezel. The solution doesn't work as well as other products. Basis should have used an OLED module, which would have afforded a black background and bright characters. As it is, the display is difficult to read outdoors and off-axis viewing is subpar.
Overall, however, the Basis Health Tracker Watch is a well-made device; that much was apparent the first time we took it out of the the box. In terms of materials and construction, this is the most solid smartwatch we've used to date.