Intel buys smartwatch maker Basis for reported $100M to $150M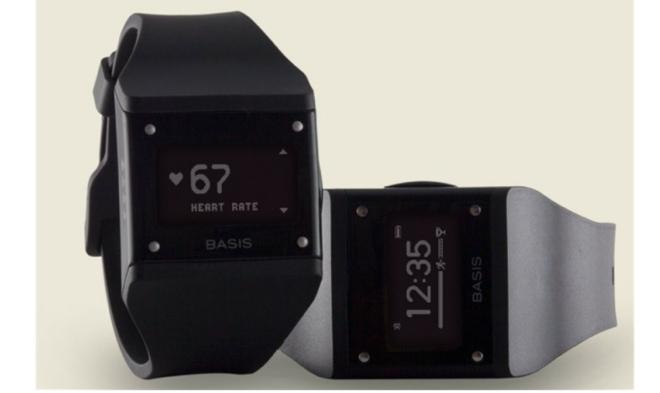 AppleInsider is supported by its audience and may earn commission as an Amazon Associate and affiliate partner on qualifying purchases. These affiliate partnerships do not influence our editorial content.
According to a report late Monday, Smartwatch maker Basis, which just last month was rumored to be shopping itself around to the likes of Apple, Google, Samsung and Microsoft, has been acquired by Intel for between $100 million and $150 million
Sources familiar with the matter tell TechCrunch that Basis Science, makers of the Basis Health Tracker Watch, has been purchased by Intel and will likely be rolled into the chip giant's growing arsenal of sensor and processor designs for wearable devices.
While an exact price is unknown, one source claims the deal is worth "around $100 million," while another puts it closer to $150 million. In either case, Intel's offer appears to be higher than the "sub-hundred million" figure Basis was rumored to be shooting for in February.
Intel has been making moves to bolster its position in the burgeoning wearables market with new sensor and platforms like the Quark embedded processor and the Edison smart chip. With existing devices leveraging silicon from industry leaders Qualcomm, Texas Instruments and others, Intel could be looking to buy some momentum with the Basis acquisition.
The future of the Basis Health Tracker Watch, Basis Science's lone product, remains unclear and Intel has yet to officially comment on the matter.
In an Ask Me Anything session on Reddit last month, Intel CEO Brian Krzanich revealed he uses two wearable devices, one being an internally developed project. While the company is unlikely to field a branded smartwatch, the wearables sector is obviously one of interest to Intel. Major OEMs like Samsung and LG already have devices on the market, or about to hit. Even Google is rumored to be mulling an entry as part of its Nexus lineup.
As for the glut of smartwatches and wearables coming to market in recent months, industry analysts speculate the impetus for many manufacturers is to get out ahead of Apple's much-rumored "iWatch." The most recent rumblings point to a health-minded product much like the current batch of devices, except with advanced innards and seamless integration with iOS, of which Apple has a substantial installed customer base.