Apple adds support for new, previously-unknown iPad models in iOS 7.1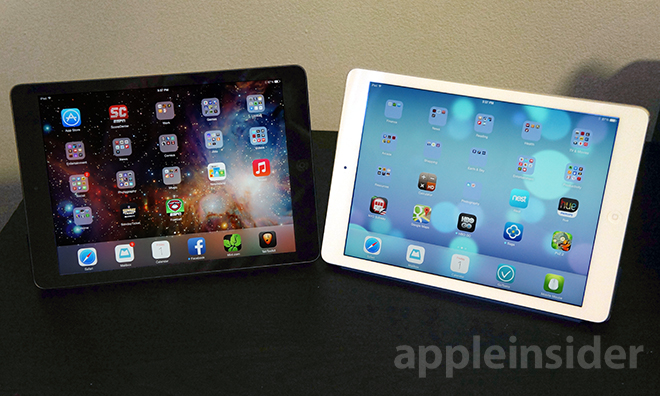 Monday's iOS 7.1 update brought a slew of documented changes and two surprise additions — update bundles customized for iPad models that are not known to have been publicly released.
In addition to updates for the company's latest iPhones and iPads, Apple's download server plays host to iOS 7.1 bundles targeted at iPads with model identifiers iPad4,3 and iPad4,6. As first noted by iClarified, those identifiers have not been seen before in the wild.
The Wi-Fi model of the iPad mini with Retina display is known as iPad4,4, while its cellular data-equipped counterpart bears the designation iPad4,5. iPad Air models are identified as iPad4,1 for Wi-Fi only and iPad4,2 when a cellular radio is added.
The intermediate nature of the iPad4,3 moniker suggests that these new models could simply be evolutionary hardware updates rather than totally new devices. They may be reserved, for instance, for tablets destined for China Mobile's unique TD-LTE network which have not yet received certification.