Sony gets into virtual reality game with PS4-compatible 'Project Morpheus' headset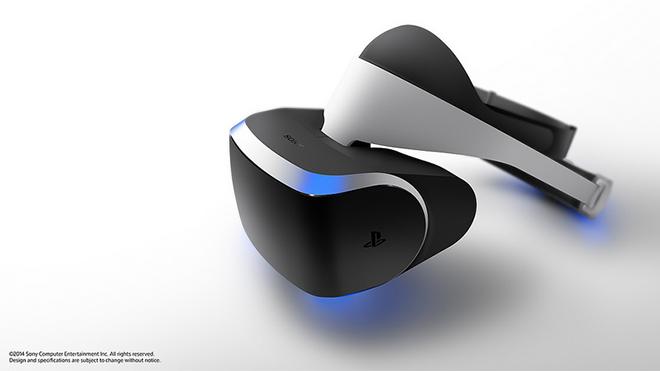 At the Game Developers Conference in San Francisco on Tuesday, Sony revealed Project Morpheus, the Japanese electronics giant's highly-anticipated entry into virtual reality hardware that is expected to become part of the PlayStation gaming empire.
Shown off in prototype form, Sony's futuristic head-mounted display represents the first real stab at virtual reality immersion from a mainstream first-party console maker, reports The Verge.
"VR has been a dream of many gamers since the computer was invented," said President of Sony Worldwide Studios Shuhei Yoshida. "Many of us at PlayStation have dreamed of VR and what it could mean to the gaming community.
The Morpheus system relies heavily on current-generation technology, including external hardware like Sony's PlayStation Move and PlayStation Camera. By harnessing the existing PlayStation ecosystem, Morpheus can track both player movement and head orientation to reproduce realistic visual feedback. In addition, "3D audio technology" re-creates stereoscopic sounds and changes orientation in real-time. The system brings an extra element of freedom by allowing players to simultaneously use DualShock 4 and PlayStation Move controllers.
While Sony claims the final version of Morpheus will support 360 degrees of control, the headset shown off on Tuesday is tethered to a host machine by an HDMI and USB cable bundle. Sony said it hopes to make the device wireless before going to market.
Inside, the headset sports a 5-inch 1080p screen with a 90-degree field of view and a host of accelerometers and gyroscopes. As the dev kit unit on display was a prototype, weight is also unknown, but Sony claims the finalized design won't be uncomfortable to wear.
Aside from the gaming, Morpheus could represent a step toward the wider adoption of VR systems in general. For example, Dr. Richard Marks from Sony Magic Lab said he has been working on a Mars simulator in concert with a NASA's Jet Propulsion Lab. The idea is to use images and data from the Curiosity rover to immerse users in Mars' environs.
There have been VR analogs in the past, including Nintendo's ill-fated Virtual Boy accessory for the original Game Boy, but a truly responsive HMD with serious developer support has yet to hit market.
More recently, Oculus VR rekindled gaming's virtual reality ambitions with the Oculus Rift, a head-mounted device that can be considered a direct competitor to Sony's Morpheus. Since its debut on Kickstarter in 2012, the Rift has generated significant buzz within the gaming industry and beyond, enough to net the startup nearly $100 million in venture capital financing.
Despite developer support, and the subsequent debut of an updated prototype dubbed Crystal Cove, Oculus VR has yet to announce a firm release date for the Rift. Current expectations put a launch sometime in late 2014 or early 2015.
Like the Oculus, Sony's Morpheus project has been a long time coming as well; the company said it has worked on facets of the system for three years. Although the Oculus Rift is already in the hands of beta testers, Sony may have the upper hand in getting its HMD to market first as the company holds substantial sway in the gaming industry. To that end, Sony has already enlisted the help of big-name game devs like Epic and Crytek to work on pilot products that explore Morpheus' capabilities.
The gaming potential of an immersive VR headset is well recognized, though other tech companies have dabbled in the HMD field as well. Google's Glass wearable is perhaps the most obvious recent example of near-consumer hardware.
Apple, too, has shown interest in VR and went so far as to patent a number of inventions covering optics, design and accessories. The company also owns properties dealing with head tracking and augmented reality, though real-world solutions are unlikely to materialize anytime soon.