Starbucks updates app with iOS 7 theme, virtual tip jar and 'shake-to-pay'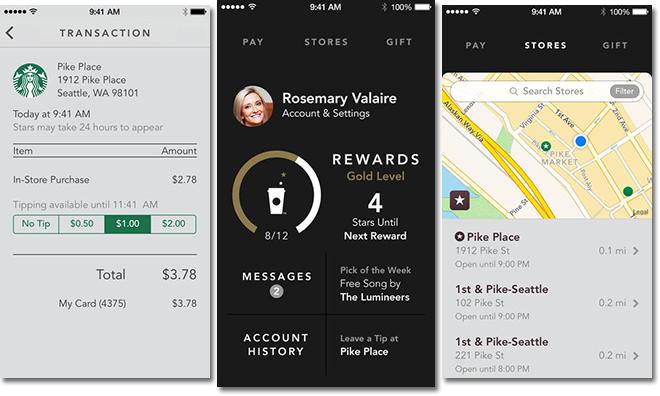 AppleInsider may earn an affiliate commission on purchases made through links on our site.
Starbucks, one of the first companies to include support for rechargeable payment cards in Passbook, updated its app on Thursday, adding a new "flat" iOS 7 aesthetic, "shake-to-pay" and digital tipping.
Immediately apparent in Starbucks version 3.0 is the new design theme, which riffs on Apple's "flat" iOS 7 look with an uncluttered interface, copious use of the Helvetica Neue font and a marked absence of skeuomorphic graphics.
A revamped dashboard has also been added where customers can quickly see rewards levels, available rewards, recent transactions and more. The app grants access to a user's entire account history, including purchases, stars earned (Starbucks' rewards point system) and rewards redeemed.
Operationally, Starbucks packs in a few new features, including a digital tipping service for participating U.S. stores. Because the payment system is handled digitally, customers can tip the Starbucks barista up to two hours after buying a drink. Instead of tipping before tasting their cappuccino, users now have more than enough time to decide if the beverage merits a tip. The system will push out a tip notification after each eligible transaction.
Finally, a new "shake-to-pay" mechanism lets users shake their iPhone to bring up the account barcode needed for scanning at the register. The app must be running for the feature to work.