With Android Wear, Google fires first shot in hardware war against Apple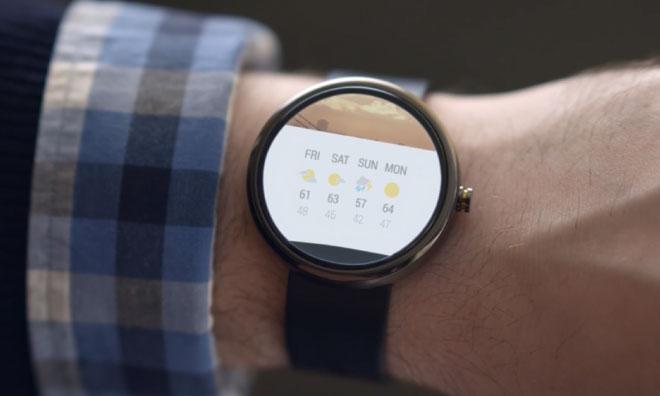 Google's aggressive stance with Android Wear, putting industrial design — rather than tech specs or bundled software — at the forefront, reveals the makings of a strategy designed to take on Apple at their own game.
In 2012, former iPad engineer Patrick Gibson floated a controversial theory: Google is getting better at what Apple does faster than Apple is getting better at what Google does, and that's a problem for Apple.
Google's software prowess has never been in question. They've bolstered an already technically formidable hardware team by bringing in a host of ex-Apple employees with the Nest Labs acquisition, including former iPod chief Tony Fadell, and held on to Motorola's advanced research division when flipping the handset maker to Lenovo.
Now, with the smart watch-focused Android Wear in tow, Google is set to put that theory to the test.
Where have you been all my life?
IBM arguably defined the concept of the modern smart watch — apologies to Dick Tracy — in 2001 with the WatchPad, a Linux-powered device designed in collaboration with Japanese watchmaker Citizen. It sported a 320-pixel-by-240-pixel monochrome display, Bluetooth wireless connectivity, and a fingerprint sensor that IBM wanted to use for personal identity verification and even cashless payments.
Fossil followed up with the Wrist PDA, which impressively packed the then-popular Palm OS and a touchscreen into, well, a watch-sized Palm Pilot. Then came watches based on Microsoft's ill-fated SPOT system, and more recently manufacturers have taken to shoehorning Android into what are essentially tiny all-in-one computers with a wrist strap.
IBM's WatchPad never made it to market, the Wrist PDA was discontinued in less than three years, Microsoft shuttered the SPOT service in 2008, and the best-selling Android smart watch — Samsung's Galaxy Gear — was replaced after 6 months and is thought to have sold less than 800,000 units despite a massive ad blitz.
Enter Google
Google is intimately familiar with the challenges facing the wearable market. As Android's benevolent overlord, they're witness to the behind-the-scenes struggles of hardware partners; as the creators of Google Glass, they collect feedback directly from consumers grappling with the unexplored reality of wearing a computer.
From these observations came Android Wear, and Google made their opinion clear: they think everyone else was doing it wrong.
Consumers won't be snapping photos, playing tiny games of Angry Birds, or surreptitiously browsing Reddit on an Android Wear-powered smart watch. Google tells developers in no uncertain terms that they mean for these devices to augment the world around them, not become the focal point.
"Rather than requiring attention and input from users, Android wearables are aware of their situation and state, and helpfully display the right information at the right time," the company wrote of the theory behind Android Wear's design.
Every major Android handset vendor is on board with the effort: LG and Motorola have already announced Android Wear devices to ship this summer, and Asus, HTC, and Samsung — even as it seeks to replace Android with the in-house Tizen system — won't be far behind. Google has even convinced fashion brand Fossil to return to the smart watch game.
More importantly, thanks to Android Wear's opinionated design, those manufacturers will have no choice but to compete on hardware rather than wasting resources trying to outdo each other on largely useless Android customizations. Google has saved the OEMs from themselves, and the benefits are already on display — Motorola's Moto 360 looks like a tour de force of engineering.
Et tu, Apple?
If this formula — take an existing product category, add more robust software and better-made hardware, profit — sounds familiar, that's because it is. It's Apple's specialty; they did it with the iPod, the iPhone, and the iPad to great success.
So what about the iWatch?
Presuming the iWatch project is real, and the preponderance of evidence suggests that it is, it will mark the first time Apple has entered a market with such significant opposition. Nokia and Motorola couldn't compete with Apple's design chops and vertical integration, but Google and their manufacturing partners can match Apple blow-for-blow.
Though they continue to partner with OEMs like LG for their "pure Google" Nexus devices, Google knows how to build its own hardware thanks to years of designing and manufacturing custom networking gear and recent experiments with the admittedly ill-fated Q streamer and Google Glass. Many believe they're ramping up to do the same in smartphones and tablets, one more step in their march toward Apple-like top-to-bottom control.
Much digital ink has been spilled in the debate over whether Apple can still compete in the post-Steve Jobs era. Their approach to this looming battle with Google should provide the answer.