Google Glass partners with maker of Ray-Ban, Oakley for more stylish headwear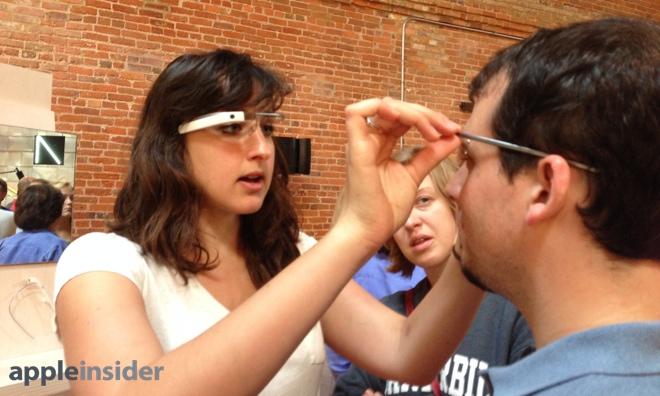 While the developer preview of Glass has established the heads-up display as advanced technology, it's also earned Google's headwear a reputation for being unfashionable — Â something the company hopes to address with a new partnership with the Luxottica Group.
Luxottica is a maker of premium, luxury and sports eyewear, best known for its house brands Ray-Ban, Oakley, Persol, and Oliver Peoples. The company also creates eyewear under license for designer labels including Armani, Brooks Brothers, Burberry, Coach, Polo Ralph Lauren, Prada, Tory Burch, and Versace.
Google announced this week that it's agreed to a new partnership with Luxottica, revealing that the company will bring its "design and manufacturing expertise" to future iterations of Glass. Google also plans to leverage Luxottica's retail and wholesale distribution channels to put Glass on as many faces as possible.
Google believes it will need numerous different design options for Glass to catch on with mainstream users.
"You're not going to see Glass on your favorite Oakleys or Ray-Bans tomorrow, but today marks the start of a new chapter in Glass's design," the company said, calling Glass the "next chapter" in the long history of eyewear.
Currently there are 40 different ways for Google Glass testers to customize their device. However, given that glasses represent a major fashion statement, Google admitted that the number of choices is "not enough" for Glass to catch on with the mainstream.
Critics have said the same about the growing smart watch market, as early manufacturers only offer their designs in a handful of styles, at most. Making devices that can be both functional and fashionable may be one of the biggest obstacles faced by upcoming wearable technology.
Google Glass, in particular, has been slammed by some critics for being too "geeky" for the average person to wear, at least in its current form. AppleInsider had the opportunity to test out Glass last year and found that wearing it could make other people uncomfortable.
Ex-Apple executive Tony Fadell, now a Google employee through the company's acquisition of smart thermostat maker Nest, revealed last year that Apple experimented with building augmented reality headgear, but ultimately decided the technology wasn't worth it. Apple's prototype devices were said to be "visors" that made the wearer feel as though they were "sitting in a theater."