Microsoft Office for iPad hits 12M downloads one week after debut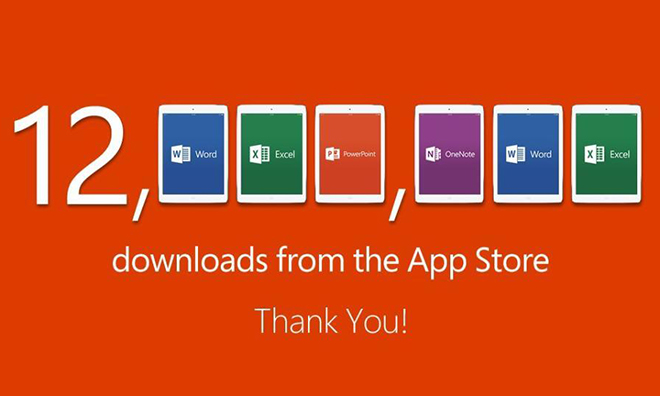 AppleInsider may earn an affiliate commission on purchases made through links on our site.
Microsoft on Thursday announced Office for iPad downloads hit the 12 million mark after just one week of availability, illustrating pent-up demand for an iPad port of the software giant's productivity suite.
After a highly-anticipated debut last week, the Microsoft Office for iPad apps have collectively notched 12 million downloads, according to a tweet from Microsoft's dedicated @Office handle.
Microsoft's new iPad apps are "freemium" offerings as each requires an in-app subscription purchase to unlock full software capabilities. For Office, users can view documents for free, but need to have an Office 365 subscription to make edits.
Just like other apps distributed through the iOS App Store, Microsoft Office is subject to Apple's usual 30 percent cut of in-app purchases. With Office 365 prices pegged at $99 per year or $9.99 per month, combined with the large number of downloads, Office for iPad apps are among the top grossing titles in the App Store.