Facebook to remove Messenger from main app to reduce 'friction'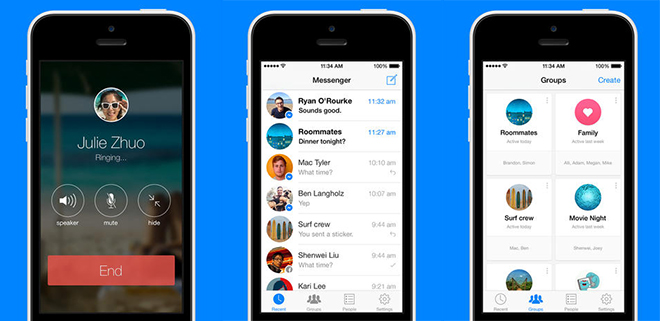 Facebook on Wednesday started sending out notifications to users in Europe regarding the imminent removal of Messenger from the service's flagship iOS and Android apps, a move that will ultimately force users who chat to download the standalone version.
First reported by TechCrunch, the alerts were apparently sent out to European users of Facebook's mobile apps today, though widespread notifications are expected to start rolling out soon.
"To continue sending messages on mobile, people will need to install the Messenger app," a Facebook spokesperson told Re/code. "We've found that people get replies 20 percent faster on Messenger than on Facebook."
According to Facebook, the move is meant to streamline the main app by breaking out features into standalone apps. Currently, the flagship Facebook app has Messenger "buried" under a user's main feed. Forcing use of the standalone Messenger will also give Facebook additional presence on a user's home screen.
The feature deprecation may be more of a hassle, however, as Facebook users will have to exit the main app and open Messenger to chat and read posts on their timeline. Alternatively, multitasking between the two is an option, though this solution is still more cumbersome than the current system that requires only a swipe to the left to bring up in-app chat.
Changes are expected to roll out first in Europe before going worldwide within the next one to two weeks.