Apple releases iOS 7.1.1 with improvements to Touch ID, keyboard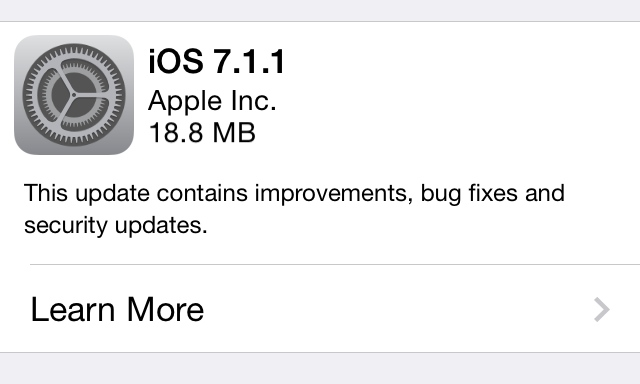 Apple on Tuesday released iOS 7.1.1, a minor update for its mobile operating system that's intended to address a few bugs, including an issue that could affect keyboard responsiveness, while also further improving the performance of the iPhone 5s Touch ID fingerprint sensor.
iOS 7.1.1 is now available through Software Update in the Settings application on an iPhone or iPad. Documentation accompanying the update says it contains "improvements, bug fixes and security updates."
Apple has said that iPhone 5s owners will also see further improvements to Touch ID fingerprint recognition after installing the update — something the company has continuously done since the launch of the handset last year. The update is also said to fix an issue that could arise when using Bluetooth keyboards while VoiceOver is enabled.
Alongside today's iOS 7.1.1 update, Apple also issued Security Update 2014-002 1.0 for OS X. It includes Safari 7.0.3.

— Tip AppleInsider (@TipAppleInsider) April 22, 2014
The latest iOS update follows March's release of iOS 7.1, a significant upgrade that addressed a number of issues that had lingered since last fall's debut of iOS 7. In particular, iOS 7.1 fixed a number of crash-related issues that iPhone and iPad users were experiencing while using the multitasking view and browsing the web in Safari.
Apple TV 6.1.1 update is also available for 2nd- and 3rd-generation units. Apple has not provided any details on what changes it may include

— Tip AppleInsider (@TipAppleInsider) April 22, 2014
iOS 7.1 also brought improvements for Siri and Touch ID, and also set the stage for the launch of CarPlay in supported vehicles and aftermarket install kits later this year.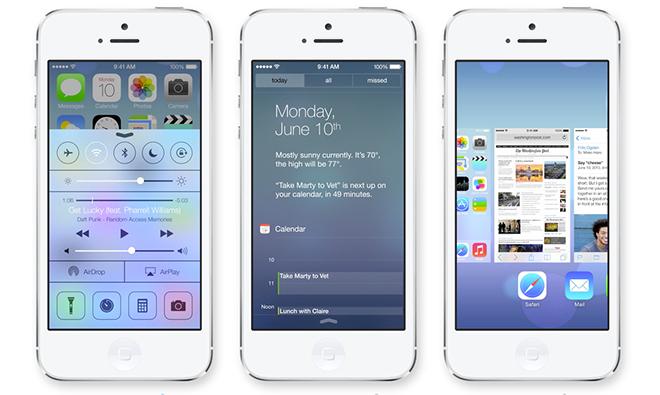 As for the next major update to iOS, Apple is expected to introduce its eight-generation mobile operating system at the company's annual Worldwide Developers Conference. The conference will kick off on June 2, likely with a keynote presentation to formally unveil iOS 8, along with any other products the company may have in the works.