Apple shows off iPhone 5s multimedia creation prowess in 'Powerful' ad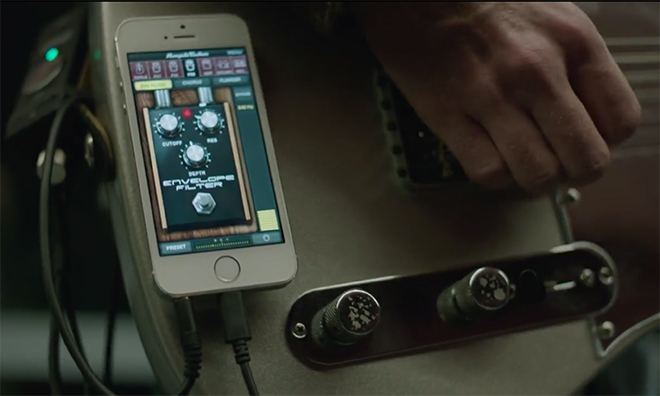 AppleInsider may earn an affiliate commission on purchases made through links on our site.
Apple on Tuesday released a new commercial for its flagship iPhone 5s, showing off the handset's digital media creation capabilities through a slew of music, movie making, translation and exploration apps.
The minute-and-a-half spot, posted to Apple's YouTube page, marks a return to ads in which the iPhone is front-and-center in almost every scene.
Set to the song "Gigantic" by the Pixies, the spot begins with a musician plugging his electric guitar into an iPhone 5s through what looks to be an iRig setup running the AmpliTube app.
From there, the commercial cuts between snippets of other music makers as they prepare their respective iPhones in a type of pre-show tune-up. Thirty seconds into the ad, the band is playing, with guitar, bass, drums, synth and vocals all being recorded, generated or aided by the iPhone 5s.
With the song playing in the background, the clip moves through a series of cutscenes showing 5s users making home movies, controlling stage lighting at a theater, playing games and even launching model rockets via remote control.
The video ends with a teacher projecting an astronomy app on what looks to be the ceiling of a classroom. The ad's tagline, "You're more powerful than you think," flashes onscreen for a brief moment before the white Apple logo closes out the commercial.