Lytro's next-gen $1500 Illum 'light-field' camera bolstered by dedicated Mac software, Aperture support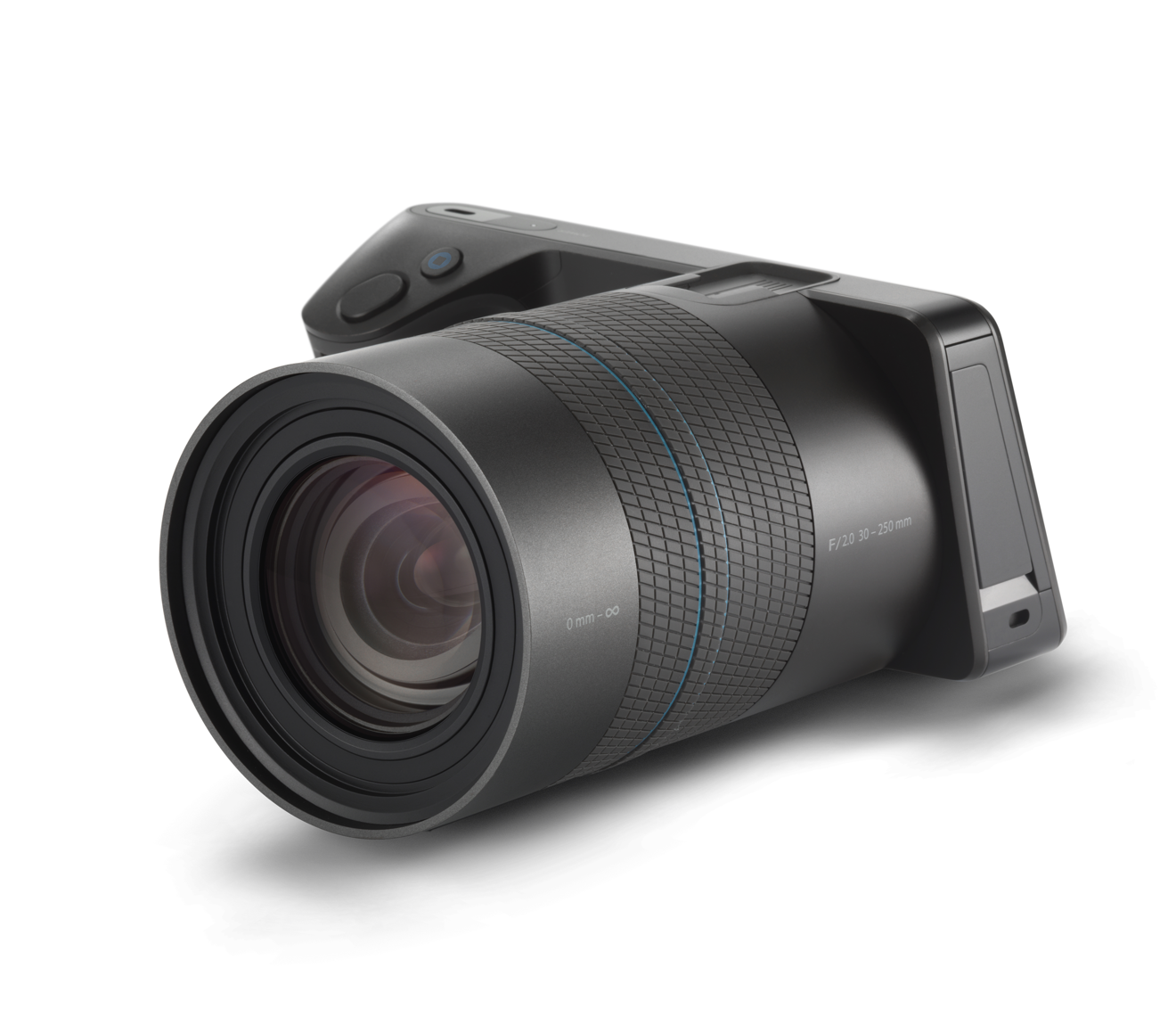 Innovative focus-shifting camera maker Lytro, whose products have been featured at Apple's retail stores, will expand its lineup this summer with a new, more full-featured standalone camera dubbed the Illum, aimed at professionals and high-end enthusiasts.
While the original Lytro, which has been carried by Apple in its stores, had a unique square shape, the new Illum is designed more like a traditional camera. Like its predecessor, the Illum is a "light-field" camera that captures information about the angle from which light arrives, allowing the device to allow users to adjust the perspective and focus of a picture after it's been captured.
The new Illum is a more premium camera, selling for $1,599 when it launches this July. Early adopters who preorder now can save $100 and will pay $1,499.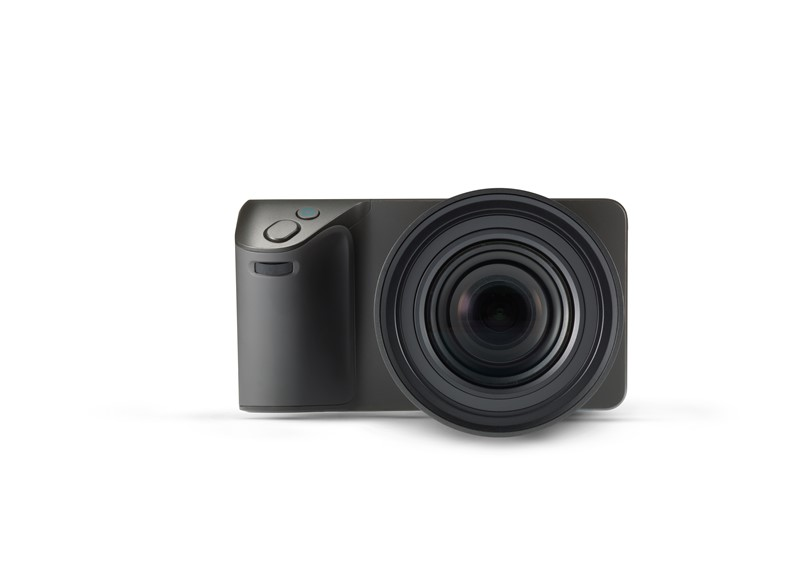 Those prices compare to a much lower $199 price for the first-generation Lytro 8-gigabyte Light-Field Digital Camera. After that device launched for $399 two years ago, the price was subsequently slashed at all sellers, including Apple Stores. A 16-gigabyte model is also available for $249.
Lytro refers to the images its cameras capture as "living pictures," as they are captured in a proprietary format that requires special software to view and edit. Accordingly, the company provides free desktop software for Mac that allows users to view, edit and export Lytro pictures on OS X.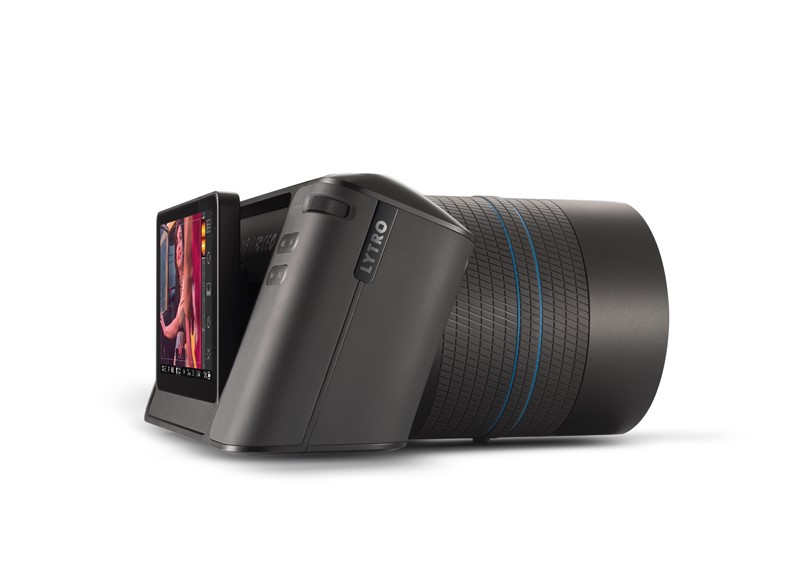 In addition, Lytro has also worked with Apple to allow its dynamic image files to be transferred to Aperture on OS X. Similarly, Lytro's unique files can also be opened in Adobe's Lightroom and Photoshop.
The new Lytro Illum boasts what the company calls a "40-megaray light field sensor," featuring 8-times optical zoom range, a constant f/2.0 aperture and a high-speed shutter capable of freezing motion under a wide variety of conditions. A touchscreen on the back of the camera allows users to adjust focus, tilt, perspective shift and depth of field after an image has been captured, while those same adjustments can be made later via the Mac desktop software.
"With Lytro Illum, creative pioneers — ranging from artistic amateurs to experienced professionals — will tap into a new wave of graphical storytelling. Now artist and audience alike can share an equally intimate connection with the imagery, and, in a sense, jointly participate in the magic of its creation," Lytro CEO Jason Rosenthal said. "By combining a novel hardware array with tremendous computational horsepower, this camera opens up unprecedented possibilities to push the boundaries of creativity beyond the limits inherent in digital or film photography."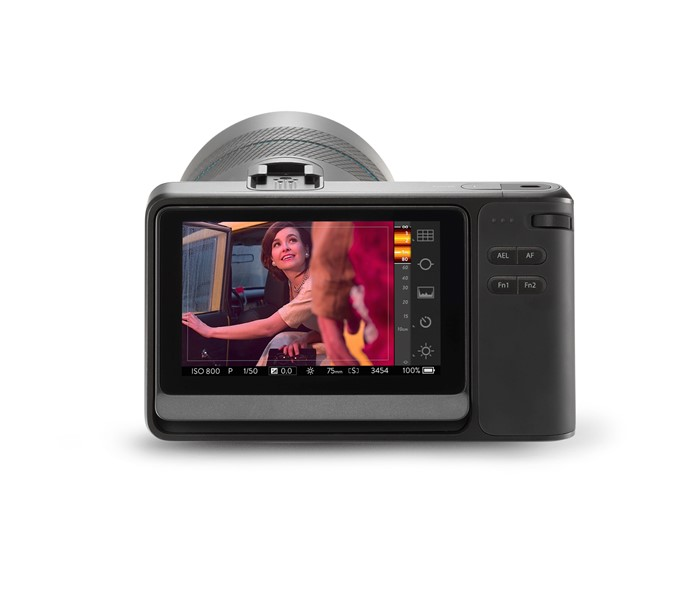 Technical specs of the Lytro Illum camera are:
Custom-designed 40-megaray light field sensor
8x optical zoom lens (30mm-250mm equivalent)
Constant f/2.0 aperture across the entire zoom range
1/4000 of a second high-speed shutter
Extreme close-focus macro capability
Combination of tactile-controls and smartphone-class, articulating touchscreen
Dimensions: 86mm x 145mm x 166mm; 940 grams
Hot shoe supports all leading flashes
Software Platform
And features of the Lytro software platform include:
Integrated workflow with leading photo software from Adobe and Apple
Interactive depth feedback display
Virtual camera controls in post-processing, including aperture focus and perspective adjustments and physically accurate tilt control
Instantly displays 3D photos on 3D-capable devices
Integrated sharing to leading social networks including Facebook, Twitter, Pinterest, and Google+
Library of drag-and-drop cinematic animations, including pan, zoom, focus, and perspective shift
Workflow is compatible with existing photo-editing suites like Adobe's Photoshop and Lightroom software and Apple's Aperture software