Rumor: Apple to update current MacBook Air models with new CPUs next week [u]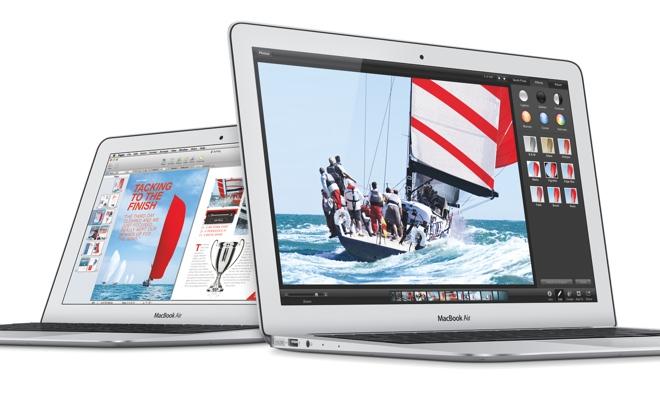 AppleInsider may earn an affiliate commission on purchases made through links on our site.
Apple's existing designs for the 11- and 13-inch MacBook Air will allegedly see a refresh next week, likely with newer and faster Intel processors, according to a new report.
The MacBook Air was last updated in June of 2013 at Apple's annual Worldwide Developers Conference. But new models may be in the works for next week, potentially dropping on Tuesday, according to MacGeneration.
The French site suggested that Apple will issue a speed bump with the new models, and could also offer new storage options. Given the latest chips available from Intel, it's likely that the refresh will amount to a small speed bump compared to current offerings, with new CPUs clocked at between 1.4 gigahertz and 1.5 gigahertz.
Those CPUs would remain with Intel's "Haswell" architecture, as chips featuring the company's next-generation "Broadwell" design are not scheduled to arrive until the second half of 2014.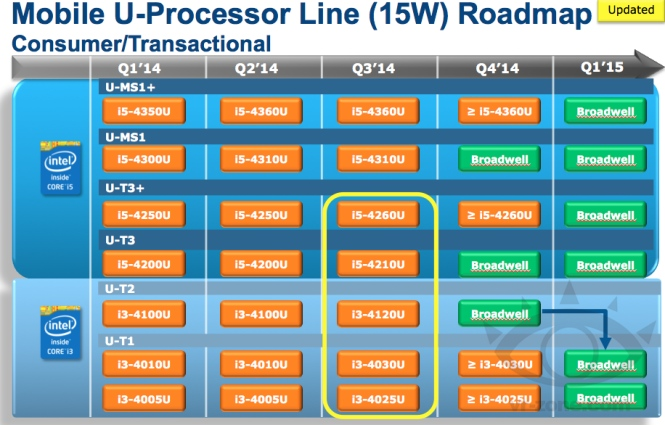 As further potential evidence of an impending refresh, a number of MacBook Air resellers are currently out of stock of a number of models. Stock-outs through third-party channels are usually an early indicator of new models.
Current availability can be seen in the AppleInsider Mac Price Guide, included below:
Apparently not on tap for next week, however. is the completely redesigned 12-inch MacBook Air with Retina display, said to remain in Apple's pipeline. Analyst Ming-Chi Kuo of KGI Securities expects that product to debut later this year.
Also on tap for 2014, according to Kuo, is a new iMac refresh, potentially with a lower-priced model that could help Apple compete with other all-in-one desktop models from HP and Lenovo. Kuo also believes that a new MacBook Pro with Retina display will arrive later this year.
Last June, the MacBook Air lineup gained all-day battery life thanks to Intel's ultra-low-voltage Haswell chips, providing up to 9 hours of uptime on the 11-inch model, and a whopping 12 hours on the 13-inch variety. Apple also added faster 802.11ac Wi-Fi to its redesigned 2013 models.
Update: A photo of what appears to be retail packaging for the upcoming MacBook Air corroborates previous rumors that Apple's thin-and-light update will receive only a minor spec bump in processor speed.

As seen in the photo above from 9to5Mac, the 13-inch model will apparently sport a dual-core 1.4GHz Core i5 chip with Turbo Boost topping out at 2.7GHz. This compares to the current MacBook Air, which is powered by a dual-core 1.3GHz Core i5 with Turbo Boost up to 2.6GHz. The box description also shows the latest Air will retain the same chassis size, storage options and screen resolution as existing models.
According to Intel's roadmap, the 13-inch MacBook Air looks to carry the Core i5-4260U processor launched in the second quarter of 2014. The 11-inch version is expected to receive the same treatment, though the CPU may be underclocked for additional power savings. A faster Core i7 variant will likely be on offer as a build-to-order option.