Appeals court rules Apple can sue Motorola, creates claim chaos for Data Detectors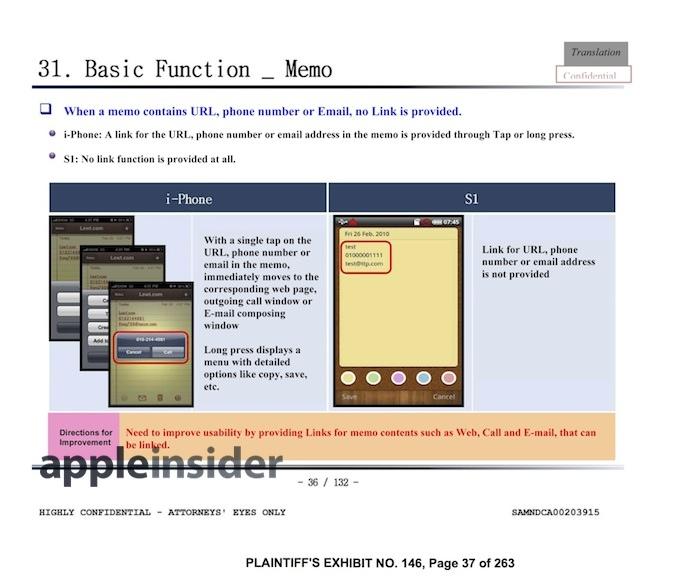 AppleInsider may earn an affiliate commission on purchases made through links on our site.
A U.S. appeals court ruled that Apple and Google's Motorola can sue each other over smartphone patents, overturning Judge Richard Posner's opinion from the summer of 2012. The court also sided with a claim construction that does not favor Apple, and may impact its case with Samsung.
According to a report by Bloomberg, the appeals court ruled that Judge Posner "wrongly threw out the case."
Judge Posner had issued a critical rebuke of Apple's entire business model centered around innovation, recommending that Apple license its technology to Motorola instead of seeking an injunction which said would be "catastrophic" and harmful to consumers.
Forcing Motorola to adopt inferior, non-Apple technology, as opposed to paying a royalty, would not benefit consumers, Posner said. Apple doesn't want to be forced to license its patented technologies to Google for use in Android.
Apple doesn't want to be forced to license its patented technologies to Google for use in Android. An injunction on infringement, Apple's attorney argued at that trial, "means we're not competing with them where they are using our technology against us."
The appeals court decision opens the potential for Apple and Motorola to resume their lawsuits, which cover largely the same ground involved in the two Apple vs. Samsung cases, one of which is still being argued in court.
Patent claim construction
Another potential impact of the new appeals court ruling on Apple's current litigation is that it sided with Google's Motorola in arguing that, for the Apple Data Detectors patent, the analysis done to create links must involve a server process separate from the client.
This claim construction could allow not only Motorola to sidestep Apple's patent, but could also benefit Samsung, which also wants to argue that it technically doesn't infringe upon Apple's patent because of a specific interpretation of the word "server."
In the Apple vs Samsung case, the presiding Judge Lucy Koh arrived at a different decision. Following the 90 page decision handed down by the appeals court, Apple and Samsung are working to develop arguments to the court about how to proceed.
In tweets by CNET reporter Shara Tibken, Judge Koh reportedly said the issue could "potentially blow up what we've already done with this jury for a month," but the jurist was also cited as saying, "Just because a district court judge has construed a claim one way doesn't mean I have to adopt that."
Tibken also reported that "Apple and Samsung now working out plan for Monday for new testimony related to '647 patent."