WWDC attendees get 2014 jacket, $25 iTunes gift card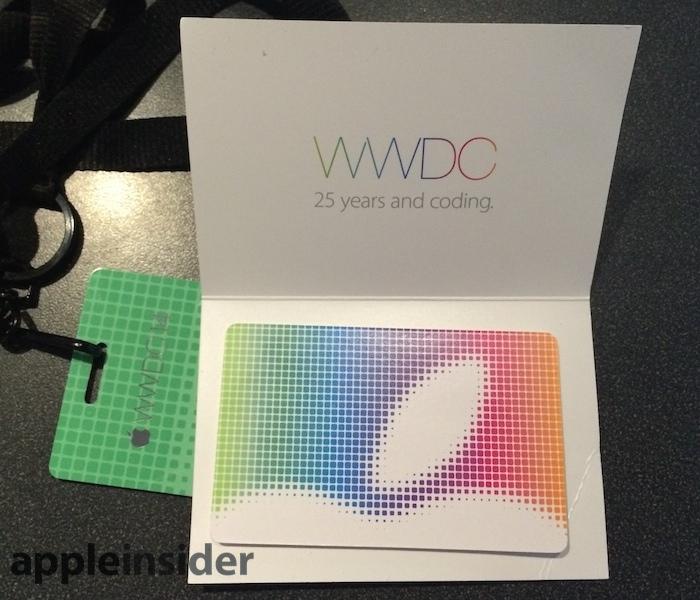 Today is opening day for WWDC, and San Francisco's Moscone Center is full of international developers registering for the conference, most of whom are now emblazoned with the black "WWDC 2014" jacket is giving attendees, along with an iTunes gift card.
Apple is using PassBook passes to register attendees, who are then assigned the same hard plastic ID barcode badge as last year, along with the black polyester spandex jacket and a $25 gift card redeemable in iTunes.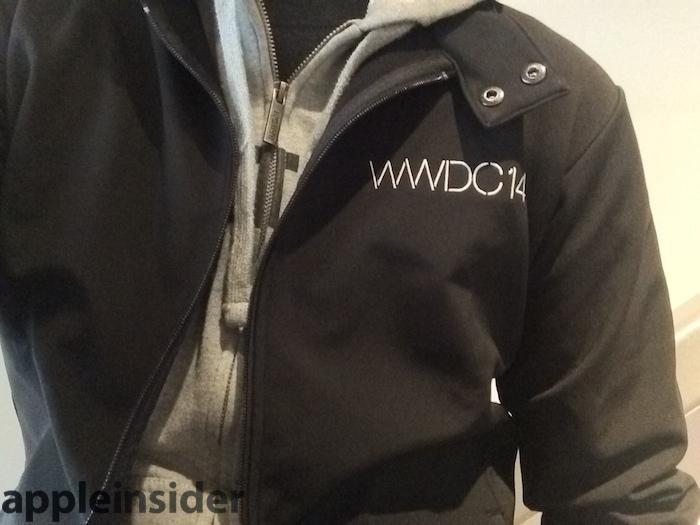 The registration gifts Apple offers the Ds of its WWDC are far less valuable than the expensive electronic devices Google and Microsoft have handed out to their developers at their own events.
In 2012 Google IO attendees were given a Samsung Galaxy Nexus phone, an Asus Nexus 7 mini tablet, a Nexus Q Google TV device and a Samsung Chromebox web-PC. Last year, Google gave attendees a Chromebook Pixel high resolution HTML laptop.
Microsoft similar gave its 2012 Build attendees a Nokia Lumia 920 phone and a Surface RT netbook device, then followed up in 2013 with a Surface Pro and an Acer Iconia W3 Windows 8 tablet, and this year gave attendees an Xbox One and a $500 gift card.
The big difference is that Apple's developers have a viable platform to code for, and a vibrant audience to sell their apps to. Notably, nearly all of the gear Google and Microsoft have given away in previous years is now virtually obsolete.
Google doesn't even offer an update to its latest Android 4.4 KitKat for the Galaxy Nexus, while the Nexus 7 was plagued with severe hardware and software issues throughout its lifetime. The Google TV "Q" was also a major flop.
Microsoft's Surface, Windows 8 and Windows Phone have also similarly gone nowhere.